One afternoon, in the early 1960s, a Russian émigré called Alexander "Shura" Shihwarg opened the door of his home in Chelsea in London to find his friend, David Litvinoff, beaten and bloodied. 
Litvinoff explained that two men had visited his flat overlooking Kensington High Street and knocked him unconscious with a single punch. When he awoke he was naked, covered in blood and tied to a chair that was hanging upside down from the railings of a roof terrace. 
The first thing he heard was music: beneath him a group of CND protesters was marching down the street, oblivious to the terrified man suspended a few storeys above them.
At the time, the brutal attack was attributed to the Kray twins, the notorious London gangsters with whom Litvinoff – who straddled the worlds of fine art, rock'n'roll and crime – was well acquainted. Litvinoff had gambling debts, it was said, and the Krays had sent their associates to teach him a lesson.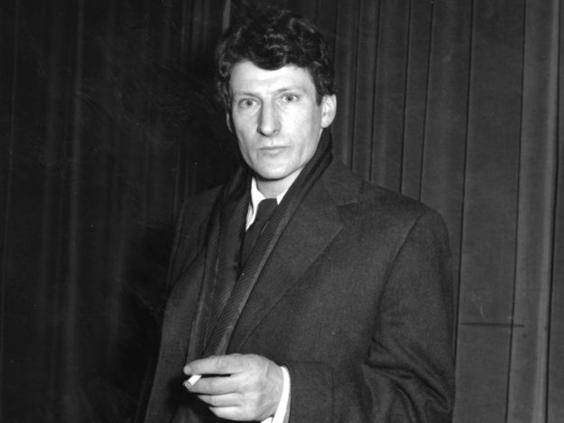 But Litvinoff suspected someone else: the painter Lucian Freud. He had been friends with the artist, albeit briefly, but they had fallen out badly. Badly enough, Litvinoff told a string of friends and acquaintances, for Freud to organise a reprisal. 
"He [Litvinoff] told me he expected [his attackers] were cronies of Lucian's," says 93-year-old Mr Shihwarg, who recalls vividly his friend's frightening appearance that day. "I was horrified to see him – he was covered in blood." 
Could Freud, one of the greatest and most influential artists of his era, been responsible for the attack? Keiron Pim, the author of Jumpin' Jack Flash, a new book about Litvinoff – a mysterious character who provided a conduit between Sixties artists, rock stars, including the Rolling Stones, and London's criminal underworld – said many of Litvinoff's peers believe it was possible. 
"To a good many people this was just an accepted fact about Lucian," said Pim. "If you mentioned Litvinoff to them they'd say, 'You know Lucian had him hung upside down over Kensington High Street'."
Both Freud and Litvinoff were well acquainted with the Krays. The artist often gambled at Esmeralda's Barn, the brothers' Knightsbridge club, and dined with them on a regular basis; Litvinoff, who grew up in London's East End, allegedly procured young men for Ronnie Kray.
Both Freud and Litvinoff enjoyed the notoriety their association with the gangsters bestowed on them. 
David Cammell, who was friends with Litvinoff and knew Freud socially, believes the idea that the artist organised the attack using his criminal connections is "very possible".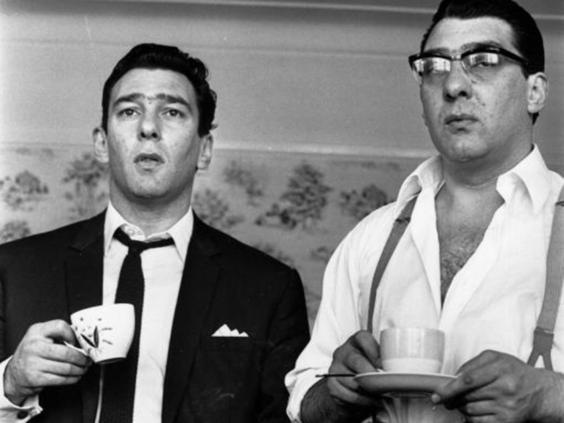 "I knew Freud had a dark side," said 78-year-old Mr Cammell, who was the associate producer of Performance, the 1970 film that starred Mick Jagger and was co-directed by Mr Cammell's brother, Donald. "I was at a party and Lucian was there and I said, 'I've just been having lunch with a friend of yours, David Litvinoff'. And he [Freud] said, 'He's no friend of mine', and I've never seen a more evil look. I think he was perfectly capable of doing something dreadful."
Freud and Litvinoff became friends, of sorts, in 1954. The artist, then 31, discovered that 26-year-old Litvinoff – who bore a certain resemblance to Freud – had been passing himself off as the famous painter in Soho bars and clubs and charging drinks to his account. 
While Freud had "the urge to hit Litvinoff", he had a "stronger desire to paint him," writes Pim. Litvinoff sat for Freud in his studio at least 30 times and the result was a striking portrait that was provisionally titled "Portrait of a Jew". But when the picture was unveiled at a Bond Street gallery in 1958, Freud had changed its name to The Procurer, a wildly provocative name given Litvinoff's reputation for providing sexual partners for his powerful friends. 
Litvinoff was incensed. "I remember his fury at seeing that portrait at Freud's exhibition," says Mr Shihwarg. "I'd never seen him so angry – he was spitting with rage."
People news in pictures
People news in pictures
1/30 24 September 2016

Canadian Prime Minister Justin Trudeau, center, kneels to talk to Prince George as his father, Prince William, The Duke of Cambridge, speaks with Governor General David Johnston, right, and Kate, The Duchess of Cambridge, holds their daughter Princess Charlotte upon arrival in Victoria, British Columbia

AP

2/30 24 September 2016

US actor Richard Gere and his girlfriend Spanish publicist Alejandra Silva, pose during a photocall after the screening the film "Time out of mind" at the 64th San Sebastian Film Festival, in the northern Spanish Basque city of San Sebastian

AFP/Getty Images

3/30 24 September 2016

(L-R) Former US First Lady Laura Bush, former US President George W. Bush, First Lady Michelle Obama, and President Barack Obama attend the opening ceremony for the Smithsonian National Museum of African American History and Culture in Washington

AFP/Getty Images

4/30 24 September 2016

British opposition Labour Party leader Jeremy Corbyn (C) waves following his speech after being announced as the winner of the party's leadership contest at the Labour Party Leadership Conference in Liverpool

AFP/Getty Images

5/30 23 September 2016

A statue of the movie boxer Rocky stands near the stage entrance as Republican presidential nominee Donald Trump holds a rally with supporters in Aston, Pennsylvania

REUTERS

6/30 22 September 2016

Priscilla Chan embraces her husband Mark Zuckerberg while announcing the Chan Zuckerberg Initiative to "cure, prevent or manage all disease" by the end of the century during a news conference at UCSF Mission Bay in San Francisco

REUTERS

7/30 21 September 2016

British Foreign Secretary Boris Johnson reads before a meeting of the United Nations Security Council during the 71st session of the U.N. General Assembly at U.N. headquarters in New York

REUTERS

8/30 20 September 2016

Britain's Prince William sits in the cockpit of his East Anglian Air Ambulance (EAAA) H145 helicopter, in London

REUTERS

9/30 19 September 2016

Model Cara Delevingne poses for photographers upon arrival at the Burberry Spring/Summer 2017 fashion show at London Fashion Week

AP

10/30 19 September 2016

Cuba's former leader Fidel Castro, right, shakes hands with Iranian President Hassan Rouhani, center, in Havana. Rouhani is on a one-day official visit to Cuba

AP

11/30 18 September 2016

French far-right Front National (FN) party's President, Marine Le Pen, gestures as she delivers a speech on stage during the FN's summer congress in Frejus, southern France. Marine Le Pen's slogan reading "In the name of the [French] people" is seen on the rostrum

AFP/Getty Images

12/30 17 September 2016

Pope Francis holding an infant during his visit to the neonatology ward of San Giovanni Hospital in Rome

AFP/Getty Images

13/30 16 September 2016

Outgoinng leader Nigel Farage embraces new leader of the anti-EU UK Independence Party (UKIP) Diane James as she is introduced at the UKIP Autumn Conference in Bournemouth Diane James was announced as UKIP's new leader on September 16 to replace charismatic figurehead Nigel Farage. Farage made the shock decision to quit as leader of the UK Independence Party following victory in the referendum on Britain's membership of the European Union. / AFP PHOTO / DANIEL LEAL-OLIVASDANIEL LEAL-OLIVAS/AFP/Getty Images

AFP/Getty Images

14/30 15 September 2016

Musicians and members of the Beatles, Paul McCartney, right, and Ringo Starr pose for photographers upon arrival at the World premiere of the Beatles movie, Ron Howard's 'Eight days a week-the touring years' in London

AP

15/30 15 September 2016

Hillary Clinton boards her plane to return to campaigning after her bout with pneumonia at Westchester County Airport in White Plains, New York

AFP/Getty Images

16/30 15 September 2016

Japan's main opposition Democratic Party's new leader Renho (C) raises her fists with her party lawmakers after she was elected party leader at the party plenary meeting in Tokyo

REUTERS

17/30 15 September 2016

Secretary of State John Kerry listens as actor and activist Leonardo DiCaprio speaks at the Our Ocean, One Future conference at the State Department in Washington. The conferences focus on marine protected areas, sustainable fisheries, marine pollution, and climate-related impacts on the ocean

AP

18/30 14 September 2016

North Korean leader Kim Jong Un provides field guidance to Farm No. 1116 under KPA Unit 810, in North Korea

REUTERS

19/30 13 September 2016

Britain's Prime Minister Theresa May greets Myanmar's State Counsellor, Aung San Suu Kyi in N10 Downing Street. Aung San Suu Kyi is on an official visit to London

EPA

20/30 12 September 2016

Lindsay Lohan making a trade at BGC Annual Global Charity Day at Canary Wharf in London

Getty Images

21/30 11 September 2016

Hillary Clinton waves to the press as she leaves her daughter's apartment building after resting in New York. Clinton departed from a remembrance ceremony on the 15th anniversary of the 9/11 attacks after feeling "overheated," but was later doing "much better," her campaign saidImages

AFP/Getty Images

22/30 11 September 2016

Tibet's exiled spiritual leader the Dalai Lama greets Belgian Flemish Parliament President Jan Peumans during a public debate in Brussels

REUTERS

23/30 11 September 2016

Producer Colin Firth arrives on the red carpet for the film "Loving" during the 41st Toronto International Film Festival (TIFF), in Toronto, Canada

REUTERS

24/30 10 September 2016

Russian President Vladimir Putin poses for a photo during the celebrations for the City Day at Red Square in Moscow, Russia

REUTERS

25/30 9 September 2016

Prince Carl Philip and Princess Sofia with Prince Alexander during his christening at the Palace Chapel of the Drottningholm Palace, Stockholm, Sweden

REUTERS

26/30 8 September 2016

Actress Lily-Rose depp and actress Natalie Portman (R) attend the Premiere of the movie "Planetarium" presented out of competition at the 73rd Venice Film Festival

AFP/Getty Images

27/30 8 September 2016

UN Special Envoy, Angelina Jolie is greeted by UK Vice Chief of the Defence Staff General Sir Gordon Messenger at the UN Peacekeeping Defence Ministerial at Lancaster House in London

Getty Images

28/30 7 September 2016

Apple CEO Tim Cook shows an iPhone 7 to performer Maddie Ziegler during an event to announce new products in San Francisco

AP

29/30 7 September 2016

Usher poses on his star after it was unveiled on the Hollywood Walk of Fame in Los Angeles, California

REUTERS

30/30 7 September 2016

President Barack Obama greets monks as he tours the Wat Xieng Thong Buddhist Temple in Luang Prabang. Obama became the first US president to visit Laos in office, touching down in Vientiane late on 5 September for a summit of East and South East Asian leaders

AFP/Getty Images
Litvinoff threatened to sue Freud, but backed down. He took his revenge by stealing a cherished zebra's head – a prop that appears in at least two of Freud's paintings – from the artist's flat. From then on there was no love lost between the artist and his erstwhile model.
William Feaver, Freud's friend and biographer, acknowledges that the painter had "lots of dodgy friends" at the time, but pours scorn on the idea that he might have orchestrated Litvinoff's beating and torture. 
"Lucian wasn't an organiser of violence at all," he says. "I think he regarded Litvinoff as an irritant and a rather a funny irritant at times."
The writer believes that Litvinoff's suspicion that "Lucian's cronies" were responsible for the attack was probably Litvinoff "dropping names", He says: "Litvinoff's whole life is surrounded by a buzz of inaccuracies often generated by himself."
The truth is unlikely to emerge. Litvinoff overdosed on sleeping pills in 1975, while Freud died in 2011 at the age of 88.
"Fundamentally, Freud disliked Litvinoff," said Pim, "but his great redeeming feature for many people – the reason they tolerated him – was that he was extremely funny. There was at least a part of Freud that rather enjoyed his company."
Jumpin' Jack Flash by Keiron Pim is published on 28 January by Jonathan Cape
Reuse content