A man has died after being impaled on railings in central London when he fell from a fourth-floor window.
Police said they were called to Montagu Square, in Marylebone, at about 5.15pm on Monday.
Paramedics were called but the man, believed to be in his early 50s, was pronounced dead at the scene.
A neighbour told the Evening Standard: "It is horrific and very sad. My cleaners were here and saw the man's body. They were traumatised.
"It was a very gruesome scene. The body was hanging there for a while.
"Police covered it with a tent straight away when they arrived but quite a few people must have seen it. I couldn't look, I was horrified."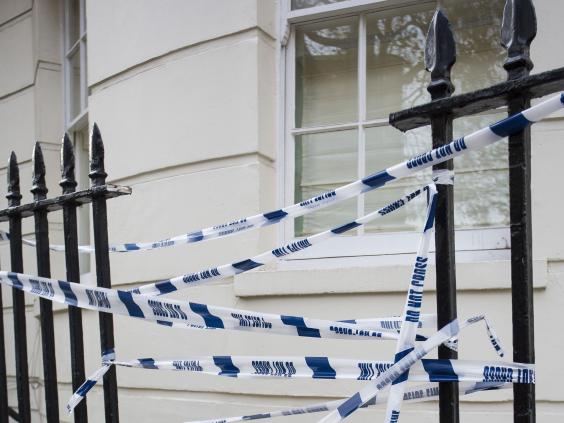 A spokesperson for the Metropolitan Police said the death was not being treated as suspicious.
Montagu Square is known for its wealthy and famous residents, being the home of Beatles member Ringo Starr in the 1960s, Jimi Hendrix, John Lennon and Yoko Ono.
In October, a man died in Kensington after being impaled on metal railings near a church. The 38-year-old was believed to be homeless and sleeping in gardens off Kensington Church Walk.
The narrow passageway runs from the upmarket High Street through gardens to St Mary Abbots church.