Tributes from across the political spectrum have been paid to veteran Scottish politician Margo MacDonald, who died peacefully at her home in Edinburgh on Friday afternoon. She was 70.
MacDonald's husband and SNP Deputy Leader Jim Sillars said that his wife, who had suffered from Parkinsons disease, would leave "a void in our lives which will be impossible to fill."
"Her death robs the Scottish nation of one of its greatest talents.
"She was without question the most able politician of her generation. Today the brightest light in the Scottish political firmament has gone out," he said.
While he said many would mourn her, he added: "The pain of loss will be borne most of all by those at the heart of her life - her children and her grandchildren. We will do all we can to honour her memory."
During her career, she represented the Scottish National Party at both Westminster and Holyrood, before serving as an independent MSP.
Ms MacDonald, who had two daughters, Zoe and Petra, first came to national prominence when she won the Glasgow Govan by-election for the SNP in 1973, triumphing in what had been regarded a Labour stronghold.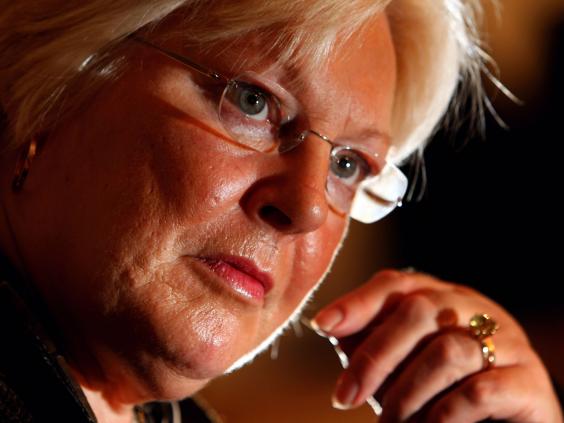 After being placed low down on the party's list for the area for the 2003 election, she decided to stand as an independent, and was elected in 2003, 2007 and again in 2011.
First Minister Alex Salmond hailed her as "one of the great rallying figures of Scottish nationalism".
He added: "Very few politicians are recognised and known to the public by their first name - Margo was. Even fewer have the profile and talent to be elected comprehensively as an independent candidate - Margo had.
"I saw her only last week to talk tactics on the independence referendum. Despite great physical infirmity, she dispensed wise advice and her enthusiasm and commitment to the independence cause was bright and undimmed."
The Parkinson's sufferer had campaigned for assisted suicide to be legalised, and brought two Member's Bills before Holyrood.
The first proposal was voted down by MSPs in 2010, with Ms MacDonald going on to launch a second attempt to change the law in 2013.
Her Assisted Suicide (Scotland) Bill will continue to go through Holyrood, with Green MSP Patrick Harvie now spearheading the proposed legislation.
Scottish Secretary Alistair Carmichael said of Ms MacDonald: "Scottish politics will be poorer, less colourful and less interesting without Margo MacDonald," while Scottish Tory leader Ruth Davidson described her as being "a huge figure in Scottish politics and a complete one-off".
"Margo's passing sees a bright light, and one of the biggest personalities and characters of Scottish modern political life, go out," said Scottish Labour leader Johann Lamont.
"Her sense of humour, passion, integrity and unflinching desire to speak truth to power meant she came as close to a political treasure in Scotland as I think it is possible to be," she added.
"She sat as an independent, and independent she was - independent of thought, independent of mind and independent of spirit.
"From prostitution to assisted suicide, she was willing to champion difficult, challenging and morally complex issues to ensure they got the parliamentary consideration they deserved," she said.
While the death of a regional MSP usually results in a new member being taken from the party's list, this will not happen in Ms MacDonald's case as she was an independent. Her seat at Holyrood will instead remain vacant until the 2016 Scottish Parliament election.
Details of Ms MacDonald's funeral will be announced next week.
Additional reporting by PA
Reuse content