At least five people have been taken to hospital, after 27 suspected illegal immigrants were found in the back of a lorry on the M11.
Cambridgeshire Police received a call from a person inside the vehicle at 10:50am. Officers then intercepted the lorry at around 11:50am on Tuesday on the A1 near the junction with Stamford, Sky News reported.
It is believed the people were travelling from France, but their countries of origin remain unknown.
Police have arrested the driver on suspicion of facilitating immigration, according to the broadcaster.
Terry Furlong, control room inspector for the force, told The Independent that five suspected migrants who were "medically unwell" were taken to hospital.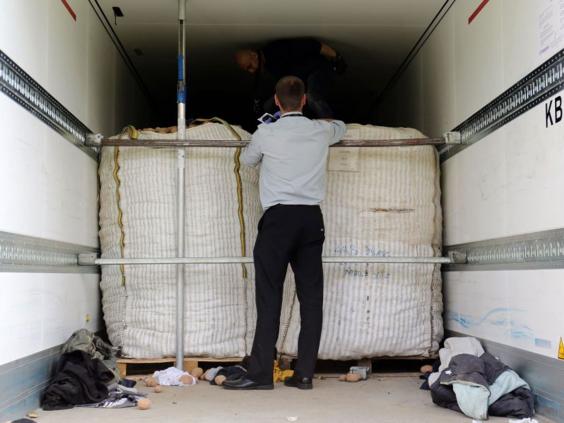 The 22 others are currently being detained at police stations in Cambridgeshire and Norfolk "for the purposes of ensuring their welfare", said Mr Furlong.
He added the force is working closely with the Border Force to make sure those found are receiving the correct treatment.
The people were found as EU home affairs ministers are meeting in Luxembourg to strike a joint strategy for dealing with the flow of people crossing the Mediterranean.
At the meeting, UK Home Secretary Theresa May said the migrant crisis in the Mediterranean is "reaching to our borders" as she called for European action to tackle the criminals behind the boatloads of people risking the voyage.
She went on to stres that the UK was playing a role in stopping gangs who "profit out of human lives".
Additional reporting by PA
Reuse content