Over 100 mourners, from members of the police and the fire service to members of the Royal British Legion, attended a former Welsh Guardsman's funeral this week despite the majority of them not having known the late Harold Morgan.
The remarkable turnout was down to a plea put out on Facebook by church officials who feared that there would be no one present to honour Mr Morgan's life after his nursing home was unable to track down his family.
But long lost friends and relatives who eventually heard about the service for the 85-year-old veteran arrived at the St Tathan Church in the Vale of Glamorgan, South Wales, alongside members of the fire service, the police, the Royal British Legion, and trainees from the Cardiff Military Preparation College.
The funeral was so well attended that no spare seats were left in the 14 Century church, and speakers had to be set up in order for the mourners standing outside in the rain to be able to hear the service.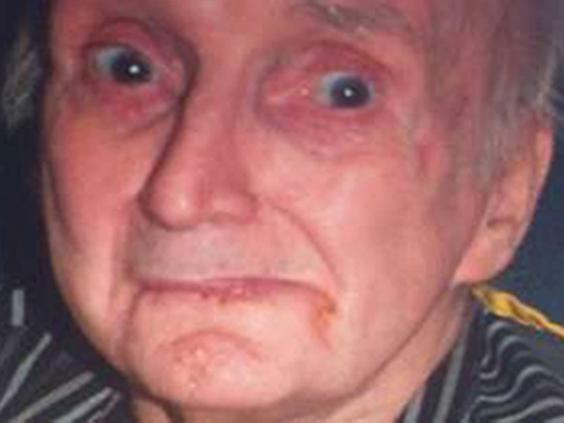 Reverend Rachel Simpson said she had been worried she would end up having to make general comments to a virtually empty church.
She said: "Two days ago, Harold was known and loved by only a small few and by god.
"But there was an amazing response - bringing people here to pay their last respects even though they didn't know him."
Mr Morgan, the eldest of five children, was originally from Barnsley, born in 1929. At the age of 17 he signed up to the Welsh Guards for five years and was posted to Palestine, during what was described as a "time of deep turmoil".
"It wasn't a happy time for him," Rev Simpson said, "but like the reserved gentleman he was, he kept his views to himself."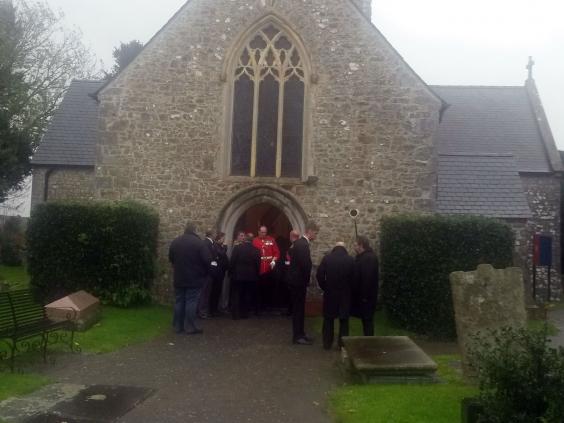 Mr Morgan, who was "very well respected among his peers," was discharged from the army on medical grounds when he returned home, and lived in Reading. He was married for one year, and eventually moved to Carmarthen, Wales, where he worked as a carpenter and then a book-keeper.
He eventually moved to a nursing home in Barry after suffering a stroke.
Forces veteran Tony Evans, 67, said he had decided to attend the funeral after hearing about it on the news. "We are a family regiment so once you're a member, you're always a member," he said.
Charlotte Jenkins, a local resident, turned up with her 10-month-old baby. She said she works with the elderly and she thought it was "important for people in the community to give thanks for this man because he was in the forces".
Additional reporting by PA
Reuse content