Senior media figures who head an organisation which campaigns for female journalists has said it is "no longer acceptable" for the new House of Commons Culture, Media and Sport select committee to be comprised exclusively of white males.
The 11-strong panel will include previous members Paul Farrelly of Labour; Damian Collins of the Conservatives; and Labour's Steve Rotherham, T he Guardian has reported.
Conservatives MPs, including the chair, Jesse Norman, take up six of the posts. Others include Andrew Bingham, newly elected MP Nigel Huddleston, and Nigel Adams.
Farrelly and Rotherham will be joined by fellow Labour colleagues Ian Lucas, the former shadow Defence Minister, and Chris Matheson, who was elected in May.
The SNP's John Nicolson has also secured a seat on the committee.
It is understood that no women stood for any elections to join the panel held by their respective parties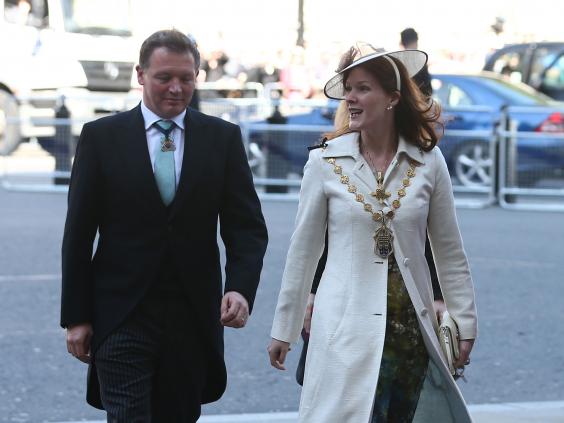 Raising concerns about the lack of diversity in the committee, Eleanor Mills, editorial director of the Sunday Times and chair of Women in Journalism, told The Independent: "I thought we had gotten to a point where this is no longer acceptable."
"I'm pro diversity in all its forms, and I think that in the UK that means representing people from different classes, sexes, genders and ethnicities."
Citing research suggesting that organisations of all kinds enjoy better profitability and make better decisions when at least 30 per cent of their committees are diverse in gender and ethnicity, she said: "It's saddening to see such homogeneity at the top."
"It should not be acceptable to have that kind of committee in the 21st century," she added.
Helen Lewis, Deputy Editor of the New Statesman and WIJ Deputy Chair, said: "We know that our media shapes society as well as reflects it, and so it's a shame that the MPs overseeing the sector are so unrepresentative of the general population. "
Linking the result to the underrepresentation of women in the House of Commons as a whole, she added: "Sadly, I think this situation has arisen because only 29 per cent of our parliament are women, and so there aren't enough to go around all the committees.
"Women in Journalism has long called for better representation of women - both working in media and depicted within it - and we hope the men on the committee will demonstrate their commitment to addressing the issue," she said.
Forbes most powerful women 2015: Top 10
Forbes most powerful women 2015: Top 10
1/9 No 1: Angela Merkel

German Chancellor Angela Merkel has topped the list ten times

Getty Images

2/9 No 2: Hillary Clinton

US presidential candiate Hillary Clinton has been on the list for the past five consecutive years (United States)

Getty Images

3/9 No 3: Melinda Gates

Cochair, Bill & Melinda Gates Foundation (United States)

4/9 No 4: Janet Yellen

Chair of US Federal Reserve (United States)

Getty Images

5/9 No 6: Christine Lagarde

Managing Director of International Monetary Fund (France)

Reuters

6/9 No 7: Dilma Rousseff

Brazilian president (Brazil)

EPA

7/9 No 8: Sheryl Sandberg

COO Facebook (United States)

AFP/Getty Images

8/9 No 9: Susan Wojcicki

CEO YouTube (United States)

9/9 No 10: Michelle Obama

US First Lady (United States)
Reuse content