Mark Rylance, the first artistic director of the recreated Shakespeare's Globe theatre in London, has been given a knighthood in the New Year's honours list.
The Oscar-winning actor, 56, was in the job for 10 years and has been honoured for services to theatre after first performing professionally in 1980. He won his Academy Award for best supporting actor in 2015's Bridge of Spies.
But it was his work on the stage, where Mr Rylance is widely regarded as one of the greatest actors of his generation, that earned him a knighthood.
On the edge of reason: The torment of Don McCullin
On the edge of reason: The torment of Don McCullin
1/6

Horror of war: The battle to retake Hue City, 1968

© Don McCullin

2/6

An albino boy begs in Biafra, 1970

© Don McCullin

3/6

A homeless Irishman in Spitalfields, London, 1970

© Don McCullin

4/6

A mandolin player in Beirut, 1982

© Don McCullin

5/6

A shell-shocked US marine after the battle in Hue, 1968

© Don McCullin

6/6

The Shabra and Shatila massacre, Lebanon, 1982

© Don McCullin
Hailed as a natural chameleon, at the Globe he transformed from a severe Henry V to a feminine Olivia in Twelfth Night, though his defining theatre performance of his career so far remains that of his strutting, brutish Johnny "Rooster" Byron in Jez Butterworth's play Jerusalem, which originally ran at the Royal Court and which earned him a Tony Award in the US.
Another knighthood has gone to photojournalist Don McCullin, the north-London-boy-turned-war-correspondent who was imprisoned in Uganda by dictator Idi Amin, shot and badly wounded in Cambodia, expelled from Vietnam and had a bounty on his head in Lebanon.
Mr McCullin said the honour marked a "huge journey" from his "poor and impoverished" beginnings.
The 81-year-old, who got his first break after photographing a gang in his home neighbourhood and later travelling to divided Berlin, said he felt "inwardly warmed" by the recognition and vowed to continue with his work until he "can't press that button any more".
Last month he went to Iraq to document the battle for Mosul and earlier covered the civil war in Syria.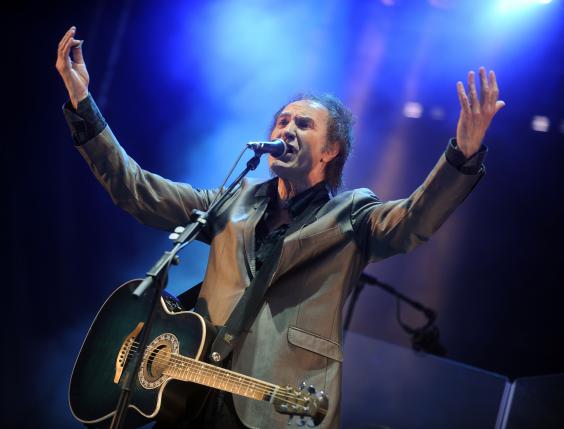 The Kinks frontman Ray Davies said he felt a mixture of "joy" and "humility" on discovering he had been made a knight in the New Year's Honours.
He was the lead singer and songwriter for the band, penning classics such as "You Really Got Me", "Waterloo Sunset", and "Sunny Afternoon".
The 72-year-old, who has won a string of industry awards, is being recognised for services to the arts.
Davies, born in Muswell Hill, north London, said: "Initially I felt a mixture of surprise, humility, joy and a bit embarrassed but after thinking about it, I accept this for my family and fans as well as everyone who has inspired me to write."
Veteran performer Ken Dodd, already an OBE, has been knighted for services to entertainment and charity after six decades on the road across Britain. The 89-year-old's first professional performance came at the Empire Theatre, Nottingham in 1954.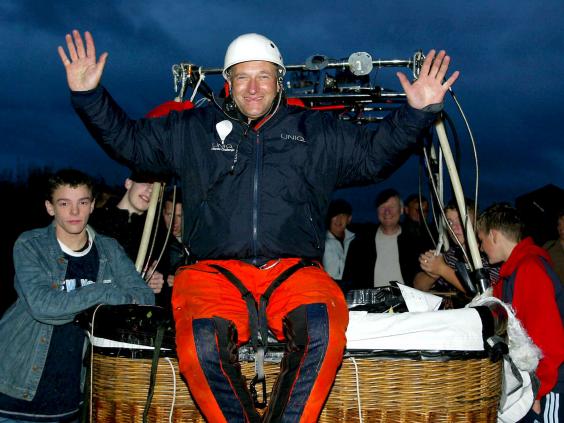 Adventurer David Hempleman-Adams said he was "astonished" to find he had been made a Knight Commander of the Victorian Order, calling it an "extraordinary honour".
Sir David, of Wiltshire, recently stepped down after 10 years as a trustee of the Duke of Edinburgh's Award scheme after first becoming involved when he took his bronze award as a 14-year-old.
That initial trip to the Brecon Beacons was a "lightbulb moment", igniting a lifelong passion that led him to become the first person to complete the "adventurers' grand slam" of climbing each continent's highest mountain and reaching both the North and South Poles.
Sir David has also led more than 30 expeditions to the Arctic, completed a historic solo balloon flight to the North Pole – of which the Duke of Edinburgh was a patron – and set 42 FAI world flying records.
Renowned cartoonist Peter Brookes, who has been awarded a CBE after 25 years providing daily pieces for The Times, said he is grateful to be living in a country that "criticises and satirises" its own politicians.
Describing the long-standing tradition of satirical newspaper cartoons as a particularly "British sort of humour", he said that world affairs over the last two years have provided him with the most material.
But TV presenter and cancer campaigner Lynn Faulds Wood has said she turned down an MBE because the honours system is unfair and should be overhauled to drag the country "into the 21st century".
The former face of BBC's Watchdog programme said she does not know who sponsored her for inclusion on the New Year's Honours list for her work in consumer safety but she would have been a "hypocrite" to accept it.
The 68-year-old told the Press Association: "I would love to have an honour if it didn't have the word 'empire' on the end of it. We don't have an empire, in my opinion.
"I think honours are really important (and) should be given to people who have done really good stuff.
"And I've changed laws and I've helped saved a lot of people's lives, so maybe I'm deserving of an honour, but I just wouldn't accept it while we still have party donors donating huge amounts of money and getting an honour."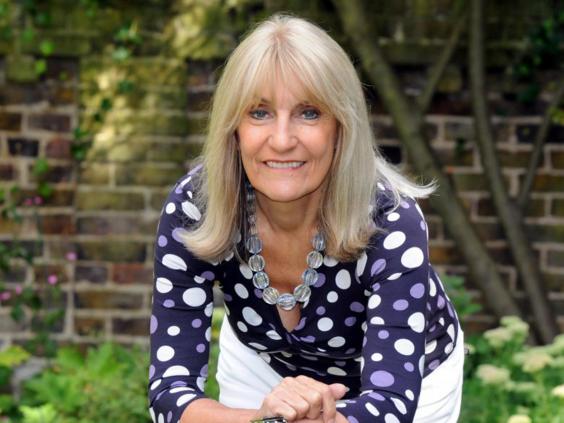 She said she would like to see an "appraisal" of the honours system, adding: "Let's drag us into the 21st century."
Victoria Beckham has been recognised with an OBE after establishing herself as a powerful force in the fashion industry.
The 42-year-old rose to fame as Posh Spice in 1990s girl band the Spice Girls, known for her sophisticated style, but "felt uncomfortable" performing with the group.
She launched a short-lived solo career when the group split but realised her true "passion" was fashion and defied critics as she forged a successful career in the industry.
Her honour comes after almost 17 years in the business and 13 years after her husband, former England and Manchester United player David Beckham, was awarded the same title for his services to football.
PA contributed to this report