A man found dead in his cell has become the ninth inmate to die at a troubled prison this year.
The apparent suicide at Elmley Prison follows a damning inspectors' report which raised the alarm over the lack of staff and levels of violence and self-harm at the Kent jail. It also warned that high-risk inmates were not being properly assessed and managed.
The Ministry of Justice (MoJ) said Raymond Reilly, 47, was pronounced dead shortly after being discovered in his cell. His was the third death at the jail in as many weeks.
Last month's report by the Chief Inspector of Prisons, Nick Hardwick, found the prison held 1,252 men, well above its certified normal accommodation of 985.
He said it needed to recruit more staff as a "matter of urgency" to help improve a "very restricted and unpredictable regime" in which exercise periods, educational lessons and work sessions were frequently cancelled.
He said inmates routinely spent 23 hours a day locked in their cells and numbers of fights and assaults had leaped by 60 per cent in a year.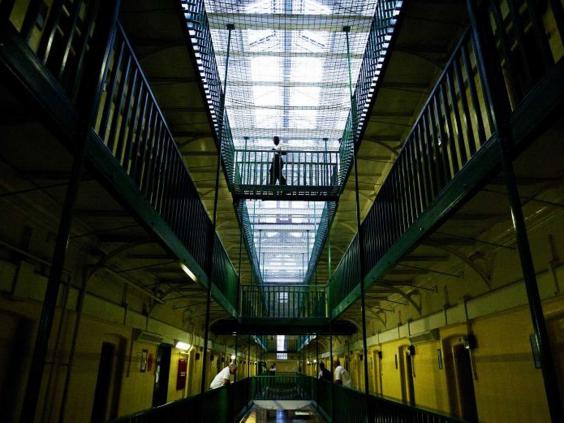 Andrew Neilson, the director of campaigns at the Howard League for Penal Reform, said: "The death of another man in understaffed and overcrowded Elmley prison is a tragedy."
He said it was more evidence that the MoJ was facing a "crisis" in prison suicide levels.
"It is madness to cram more and more people behind bars while starving prisons of the staff and resources to manage them safely," Mr Neilson added.
The MoJ said four of this year's deaths were self-inflicted and four were due to natural causes. The cause of the ninth is not known.
A spokeswoman said: "As with all deaths in custody, the Independent Prisons and Probation Ombudsman will also conduct an investigation."
More than 80 prisoners have committed suicide in England and Wales in 2014 so far, a sharp increase since last year. The MoJ has commissioned an independent investigation into self-inflicted deaths among 18 to 24 year old inmates, who represent a large proportion of the suicides.
The MoJ said: "Reducing the number of self-inflicted deaths in prisons is a top priority. As is the case in society at large, there is no simple explanation with complex and individual reasons behind any suicide."
Anyone seeking confidential support on suicide should call the Samaritans on 08457 90 90 90.
Reuse content