The Yorkshire Ripper has reportedly sent hundreds of letters to women from his cell in Broadmoor – even apparently telling one he loves her in a Valentine's card.
Peter Sutcliffe was ordered to serve a life sentence at the high-security psychiatric hospital in 1981 after being found guilty of the murder of 13 women and attempted murder of seven others between 1975 and 1980.
Many of the victims had been prostitutes and Sutcliffe had told authorities that 'the voice of God' had sent him on a mission to kill them.
Now, according to the Sun, the convicted murderer has been telling female friends and acquaintances he would love to spend time with them and has been urging others to visit him behind bars.
The killer also describes his friendship with paedophile Jimmy Savile, who had access to Broadmoor, saying he gave the presenter a portrait he painted of him "on one of the many occasions he popped in for a chat in my cell", and also talked of how his ex-wife, Sonia, still visits him.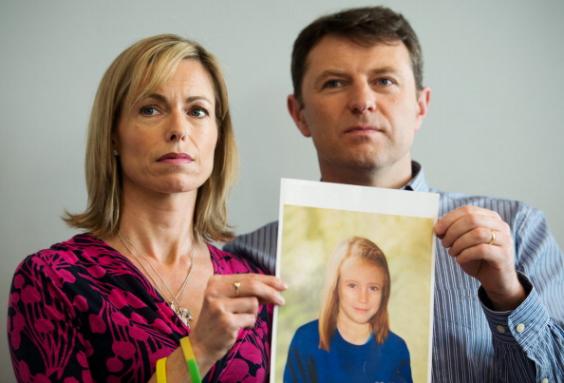 In a letter to one woman who visited him in prison, he told her: "You looked gr8 in that outfit." He allegedly wrote to a different woman: "I'm thinking of you 24/7" and asked another: "By the way, have you found a steady boyfriend yet?"
Sutcliffe, 69, wrote to another: "I'm way up on cloud 9 after seeing you today I can tell you. Ok then gorgeous take care for now."
The letters, some of which are decorated with stickers, such as hedgehogs, love hearts and butterflies, were sent over a ten-year period under the name Peter Coonan – his mother's maiden name – the newspaper claimed. In one, he reveals he goes to sleep with a teddy bear.
Sutcliffe has a large number of fans who write to him, speak with him by phone and shower him with gifts.
Bizarrely, in one note, Sutcliffe also suggested there is "something not quite right" about the disappearance of three-year-old Madeleine McCann in Portugal in 2007, and alluded to discredited theories, at the time, falsely incriminating her parents, Kate and Gerry McCann.
Additional reporting by The Associated Press