A prize is to be created to encourage young British photojournalists working in international conflict zones, in a tribute to the Welshman whose shocking images helped transform the world's understanding of the Vietnam War. 
Philip Jones Griffiths, who would have been 80 this year, worked in Vietnam for five years before publishing 266 images in the 1971 book Vietnam Inc, which The New York Times described as "the closest we are ever going to come to a definitive photo-journalistic essay on the war".
Jones Griffiths's daughter, Katherine Holden, said the prize would honour independent photographers who embodied her father's philosophy. "His foundation is establishing an award for documentary photographers which we hope will continue Philip's legacy in covering stories that are otherwise ignored."
American publications were unwilling to feature Jones Griffiths's work when he headed to Vietnam in the 1960s, but the one-time Boots night manager was determined in his ambition. A photograph he took of John F Kennedy's widow, Jackie, while she was on holiday in Cambodia with a male friend earned him the money that enabled him to remain working in the region.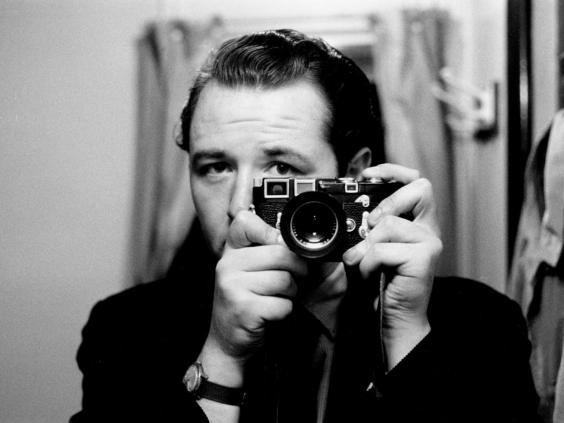 A documentary, Philip Jones Griffiths: Vietnam War Photographer, has been made by the Welsh-language TV channel S4C to coincide with the 50th anniversary of Jones Griffiths heading to Vietnam on assignment for the Magnum photographic agency.
The film, to be broadcast with English subtitles on S4C on 28 February, includes film of the photographer, who died in 2008, speaking in Welsh, saying: "I'm not brave. I was just trying to stay alive. I thought I was there for a purpose and I wanted to come out the other side in one piece."
Photographer captures powerful nude images of amputee war veterans
The documentary's producer, Caryl Ebenezer, said that Jones Griffiths was "not a frontline man – he would think before taking his photographs. But the American papers wouldn't publish his pictures – they were too graphic for them."   
The journalist John Pilger, known for his reporting of the conflicts in Vietnam and Cambodia, met Jones Griffiths in Saigon and said he had a "dry, mischievous sense of black irony". He said that the "genius" of the Welshman's work was that it "said why … something was happening". 
The academic Noam Chomsky tells the film: "One of the great things about Jones Griffiths's work [is that] as much or more than anyone else, he presented the material which would lead any decent and sane person to recognise the enormity of the crimes that the US was committing there."
The prize has no upper age limit but it is being launched – by the Philip Jones Griffiths Foundation for the Study of War – with young photographers in mind.
Reuse content