A pitbull-type dog named Stella has been locked inside a cage and denied exercise for two years under police orders, it has been reported.
BBC's Inside Out South West reports the dog has been held in a 1m x 3m cage in a private kennels in Devon, where staff were told by police that dogs held under the Dangerous Dogs Act are not to be exercised or allowed human interaction.
The RSPCA guidelines issued covering the welfare of seized dogs in kennels states that dogs "must have daily access to outdoor safe and secure areas, away from the kennel area and this should be for at least 30 minutes per day".
But Laura Khanlarian, an assistant at the kennel, told the broadcaster that "we were always told not to exercise or go into a kennel with any dogs, regardless of character, that had been brought in under the Dangerous Dogs Act". She said that for her, animal welfare comes before anything else and not being able to touch the dogs had been hard. 
Devon and Cornwall Police told the BBC the dog had been considered potentially dangerous due to its breed, behaviour when it was seized and behaviour during assessments.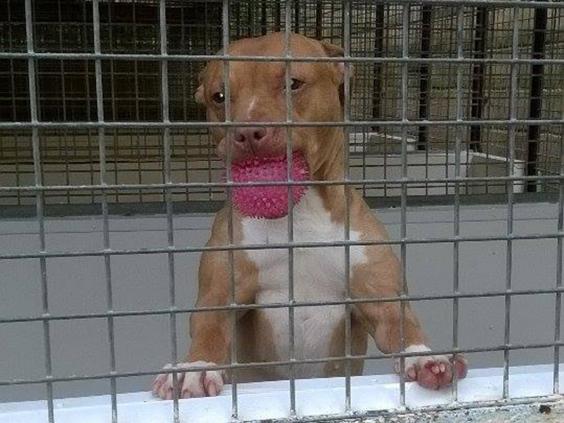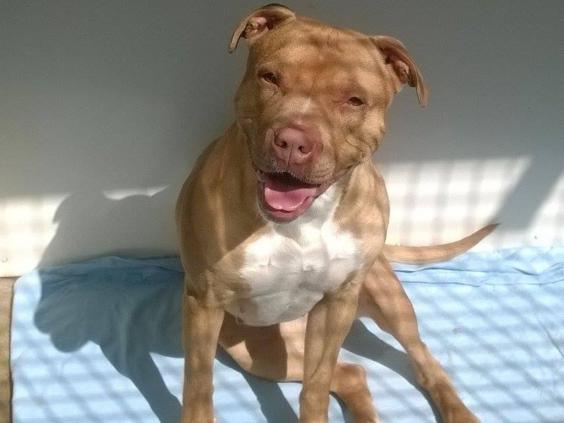 The dog had reportedly left her kennel twice for behaviour assessments.
The dog, held at a private kennels in Devon, had been seized by police when her owner Antony Hastie was arrested on an unrelated matter in 2014.
Mr Hastie has attended court a number of times over his pet since the dog was seized. A final court ruling has stated that Stella must now be destroyed.
Ms Khanlarian posted a picture of Stella on her Facebook page with the message: "The most disgusting heart wrenching pain was and is felt when I discovered that so many people are responsible for the welfare of England's dogs and yet so many show no real care or responsibility for their welfare at all". 
Sargent Allan Knight from the Devon and Cornwall Police dog handling unit told the BBC that dogs are sometimes released back to their owners during such court processes, but that "there will always be some dogs, for whatever reason, that cannot go back and cannot get walked by staff because of the danger they possess," adding that the force is bound by the court process.
Devon and Cornwall Police did not respond to a request for comment on why the dog had been held in this manner.