Police hunting for a stolen Holy Grail relic used twelve officers and a police dog to raid a village pub after a tip-off, but found only an old salad bowl.
West Mercia police shocked drinkers in the Crown Inn, Lea, in Herefordshire, by entering the premises and searching for the ancient Nanteos Cup, which is purported to be the challice Christ drank from at the Last Supper
According to the Gloucester Citizen newspaper, police even went as far as to search a 13-week old baby's pram and nappy bag during the surprise raid.
The Nanteos Cup, a wooden bowl which may or may not have links to the Holy Land and the power to bestow eternal life, was stolen in a suspected burglary in Weston Under Penyard, a small village in Herefordshire last month.
At the time a police spokeswoman said: "I don't want to say we are hunting the Holy Grail, but police are investigating the burglary."
"The item stolen is known as the Nanteos Cup. If you do a bit of Googling, you will see some people think it is the Holy Grail."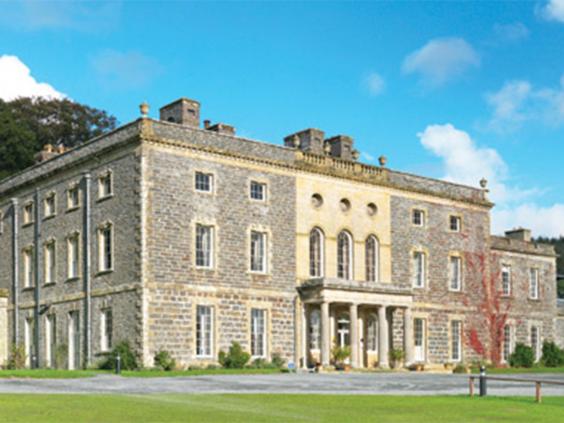 According to legend – and Google - the cup was used by Joseph of Arimathea to catch Christ's blood while interring Him in his tomb.
Medieval chroniclers claimed Joseph took the cup to Britain and founded a line of guardians to keep it safe. It ended up in Nanteos Mansion near Aberystwyth, Wales, attracting visitors who drank from it, believing it had healing powers.
It now measures 10cm by 8.5cm – after bits were nibbled off by the sick in the hope of a miracle cure.
After an hour of searching the pub the only item police found that resembled the cup was an old salad bowl.
Wherever the legendary cup is, it isn't in the Crown Inn. Landlady Di Franklyn said: "I was amazed to see so many police - they said they had been given information that this Holy Grail had been shown off by someone here.
"But if somebody had stolen something as priceless as the Holy Grail I don't think it would be on show in my pub."
A police spokeswoman said officers were acting on intelligence: "We were told it was still there and so executed a search warrant to try and find it."