Police are looking for a mysterious couple whose romantic marriage proposal in a London park was visible from their helicopter.
The message, which appeared to have been lit in sparklers or candles in north-west London's Gladstone Park, was caught using the helicopter's camera. Thermal footage allowed the police to capture the couple, including a man on one knee.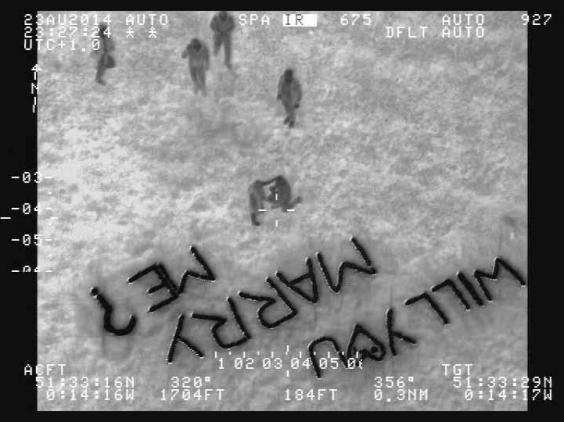 "We were all very moved," the staff of the helicopter said in one tweet.
But the identity of the couple is unknown, and police have tweeted the image in an attempt to track down the pair.
Reuse content