Preston has the "unhealthiest" high street in Britain, according to a study by the Royal Society for Public Health.
The Lancashire city was chosen ahead of Middlesbrough and Coventry, in second and third place respectively, because of the proliferation of fast food shops, tanning salons, bookmakers and payday loan shops in its main retail area. Northern and Midlands towns dominated the list of unhealthiest places with Eastbourne the only southern place in the top 10.
Businesses were ranked by experts and the public based on whether they encouraged "healthy choices", positive mental well-being and social interaction and also if they offered health advice. The top three healthiest places were Shrewsbury,  Ayr and Salisbury.
Shirley Cramer, chief executive of the society, said: "Our research does find higher concentrations of unhealthy businesses exist in places which already experience high levels of deprivation and premature mortality.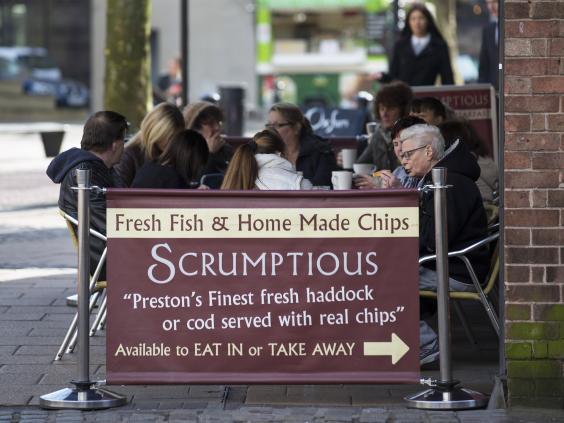 "We recognise that businesses investing in high streets are important for local economies, but this shouldn't be at any price."
She stressed the rankings were "by no means a reflection" on the health of people.
The society called for councils to be given greater planning powers to control numbers of unhealthy businesses and for "public health criteria" to become a licensing condition for all shops. It added there should be a limit of 5 per cent for each type of business on a high street.
UK's 'unhealthiest high streets'
UK's 'unhealthiest high streets'
1/10 1. Preston

Creative Commons

2/10 2. Middlesbrough

Creative Commons

3/10 3. Coventry

Creative Commons

4/10 4. Blackpool

Creative Commons

5/10 5. Northampton

Google Street View

6/10 6. Wolverhampton

Wolverhampton was ranked the least prosperous place in Britain

Creative Commons

7/10 7. Grimsby

Creative Commons

8/10 8. Huddersfield

Creative Commons

9/10 9. Stoke-on-Trent

Creative Commons

10/10 10. Eastbourne

Creative Commons
In Preston yesterday, there was surprise at the city's unwanted title.
"Preston is no different to any other high street," said Cathy Fludder, 47, who sells second-hand video games at the local market. But a healthy diet was too expensive and many shops sell "crap food" cheaper than fruit, she added, saying: "It is not very easy to eat healthily and cheaply."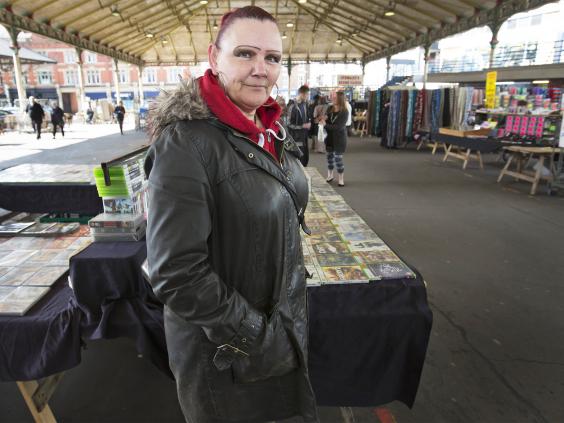 Jess Patterson, 21, a pregnant mother-of-one who works in a call centre, said there were an "extreme" number of bookies in the city centre. "I wouldn't call Preston unhealthy, but I do eat fast food. I don't think it is any worse than Manchester or Liverpool."
At the Falafel Express food van, Waleed al-Qudah, 43, said: "I'm very surprised. I don't consider the shops to be too unhealthy," he said.
Britain's "unhealthiest High Streets"
1. Preston
2. Middlesbrough
3. Coventry
4. Blackpool
5. Northampton
6. Wolverhampton
7. Grimsby
8. Huddersfield
9. Stoke-on-Trent
10. Eastbourne
Source: Royal Society for Public Health
Reuse content