So Prince Charles is 65 tomorrow. Normal retirement age has arrived before the job for which he has spent his life preparing. Indeed were his mother, now 87, to live as long as her own mother, who died at 101, he could be nearly 80 before he became king.
Click here or "view gallery" to see a gallery of Prince Charles throughout the years
A frustration? Well, it must be, but as mentioned in his recent interview in Time magazine, he is impatient to get as much done as possible in the areas he feels he contributes to the nation before ascending to the throne.
That gives an unfamiliar twist to what is, at one level, a familiar story. With any hereditary job, the time of accession is quite arbitrary: the Queen was 25 when she came to the throne; Victoria was only just 18, but her son Edward VII was 59. It is familiar, too, in the sense that heads of state and heads of government have often taken office late in life and carried on into extreme old age. That has not stopped their bringing in radical policies. The German Chancellor, Otto von Bismarck, introduced the first state retirement age of 70, later reduced to 65, in 1889. He was himself 74 at the time. Konrad Adenauer was 73 when he became the first Chancellor of West Germany in 1949, stepping down in 1964 just before his 88th birthday. Winston Churchill was 65 when he took office in May 1940. And, more recently, Ronald Reagan was a couple of weeks short of 70 at his inauguration in1981.
It is, however, a new story in the sense that working into old age was, until recently, exceptional. There have been many examples aside from those noted above – I particularly like the fact that Antonio Stradivari was still trying to perfect his violins at the age of 93 – but they were unusual. Now, for many people, working into one's 70s has become the norm. The largest single reason for the increase in the size of the UK workforce over the past three years has been people carrying on working after normal retirement age. This is driven by two main forces, one obvious, the other less so. The obvious one is that we are living longer and are at any given age, on average, healthier. The less obvious is that the job market is changing in ways that have increased the opportunities for older people. So if people want to carry on working, or find they need the money, they are able to do so.
The first person to identify and define this shift in the nature of work was Charles Handy, the management writer. More than 20 years ago he spotted that a number of changes were taking place. There was, of course, a move from production-line work to design and marketing, as repetitive jobs were automated away. But particularly there was the gap widening between core workers and portfolio workers. Core workers, usually young, worked full time for employers, keeping the show on the road.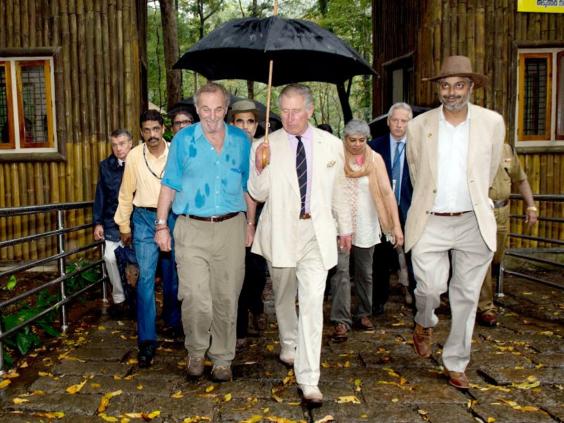 But employers have pared down their core staff to such an extent that when demand increased or special skills are needed, they have to look outside to meet that demand or supply the skills. So they hire contract workers. Some of these jobs are basic ones and there is understandable concern about so-called zero-hour contracts. Other jobs are highly skilled and highly paid. These people often work for consultants but many are self-employed portfolio workers, carrying out jobs for a number of different firms.
This shift, which started a generation ago, is happening much faster now, made easier by the communications revolution. You don't need to be in the same place as where you work. Britain has been in the vanguard of this change; insofar as comparable figures exist, it looks as though we have a higher proportion of teleworkers than any other country.
The self-employment element is really important, too, for rising self-employment and falling public sector jobs mean that it is plausible that in another four years or so, there will be more people working for themselves than for the Government. If that crossover point is indeed reached, it will be the first time since the Second World War. Prince Charles is not really self-employed, for his job is more akin to working for a family firm, albeit one that has a monopoly in its present marketplace. But he is in a way a portfolio worker in that he has done lots of different things, from running an organic food business called Duchy Originals (not very well, for it had to be rescued by Waitrose) to a massive variety of charitable work.
There, he exemplifies another tidal wave of change sweeping across our economy: the growing importance of the not-for-profit sector. The negative aspects of this are evident, and you see in the growing number of charity shops in high streets and the "chuggers" that accost people for money. But on balance the rise in charities is surely positive in that a well-run charitable sector can do many things that for-profit companies and the state won't or can't. It is not just that a squeezed public sector is stepping back from functions that can be taken up by charities. Charities and not-for-profit enterprises are more flexible and can do things that other institutions cannot.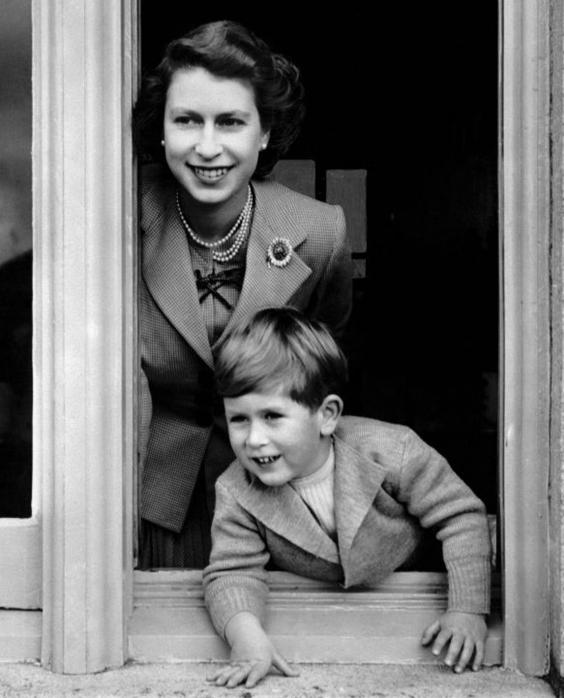 Here the job of Prince Charles, or any other member of the Royal Family, is really adding celebrity gloss. That is not to denigrate what they do in any way. It is simply to observe that many celebrities also do charity work alongside their paid-for activities and by doing so burnish their own reputation. It is enormously valuable for any charity to have public figures fronting for them, and the Royal Family is up there with the stars.
For charity work, age is no barrier at all; quite the reverse. To generalise, many charities rely on retired people to keep them going, not just by raising money but by working for them for free. It is skills as well as time. As our economy comes to rely even more on the charitable sectors, it will create more opportunities for older people. As a recently retired friend told me: "It is amazing how many things people ask you to do, if they don't have to pay you to do them."
Put it another way: there is a boom in the sort of jobs that the Royal Family can do – not-for-profit ambassadorial work – and those jobs can be done just as well by someone in their 70s or 80s as someone in their 30s or 40s. In fact, they can often be done better. The Queen is 87 and as anyone who observed her visit to Ireland in 2011 will acknowledge, she does it stunningly well.
That leads to a final issue confronting Prince Charles and it is one that many family firms have to face. How do you manage succession? Heads of family firms (and Prince Philip likes to call their business "the firm") typically groom any of the children who want to work in the business to be prepared to take the top job. Often that leads to bust-ups if there are several rival siblings. What do you do if the eldest is self-evidently less competent than one of the others? Should sons get preference over daughters? And so on. Our own Royal Family had to confront the problem of the less competent eldest son in 1937.
But a Royal Family is different than a normal firm in three ways. It is a monopoly, so there is no direct commercial challenge, or easy way – profit and loss accounts – to measure its performance. Secondly, if there is no talented successor to the head, it cannot do what most family businesses do and bring in a professional outside chief executive. And third, it is a job that older people are able to do just as well as younger ones. The Queen is the living demonstration that there is no case for a fixed retirement age. If the incumbent feels unable to carry on, as did Pope Benedict XVI, that is different. But if the person doing the job is likely to be better than the successor, there is a problem.
If this is frustrating for Prince Charles, and it must be, there are consolations. There are for most of us, a reasonably comfortable stretch ahead – I have just passed the big seven-zero. For a start, he will still be employed, rather than being pensioned off or shuffled aside. He already has a job of the highest status. He can carry on doing things that are useful to society. He has health. He has money. He has a life partner he is fond of and who is fond of him. And for the time being, he has that most important of freedoms, the freedom to say no. That freedom will go. But meanwhile, it is not in the great card game of life a bad hand to have been dealt, is it?
Reuse content