Prince Charles is visiting the site in County Sligo, Ireland where his great-uncle Lord Mountbatten was murdered by the IRA.
As part of a royal tour of the Republic of Ireland, the heir to the British throne and the Duchess of Cornwall were due to travel to Mullaghmore, where the Queen's cousin was killed by a bomb on his boat on 27 August 1979.
Charles was set to meet the mother of a boy who was killed in the same IRA attack, Mary Hornsey, who told the BBC that the royals were "extending the hand of forgiveness".
Local boy Paul Maxwell, 15, was with Lord Mountbatten when he set off with his family to gather lobster pots and fish for shrimp 600 yards from the harbour of the normally peaceful fishing village.
They were both killed when the bomb was detonated, along with Lady Doreen Brabourne, the 83-year-old mother-in-law of the earl's daughter, and his 14-year-old grandson Nicholas Knatchbull.
After a prayer service for peace and reconciliation in nearby Drumcliffe today, Charles will meet some of those who were in the village on the day of the attack who helped pull survivors and bodies from the sea.
In Mullaghmore, Charles will visit a peace garden in the village before a private engagement in the Pier Head Hotel, where the bodies of the dead and injured were treated once ashore. John Maxwell, the local boy's father, is also expected to attend.
While in Drumcliffe, the royals will also have the chance to see the burial site of Irish poet WB Yeats in a church cemetery and plant a tree in the grounds.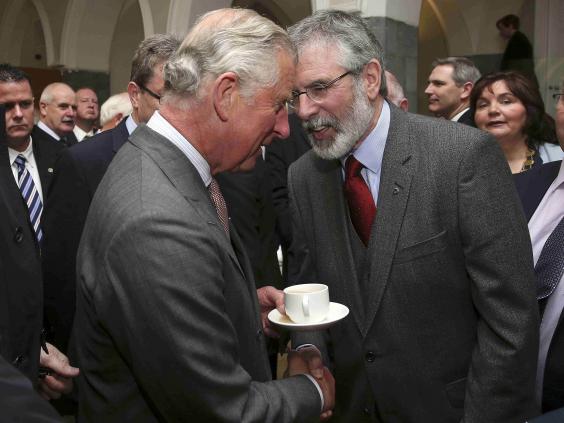 Other engagements include a visit to the Niland Art Collection and music and poetry recitals to celebrate the 150th anniversary of Yeats' birth.
Charles will also visit the Sligo Institute of Technology, and end the day with an evening at the Sligo horse races.
Additional reporting by agencies
Reuse content