Over 80 firefighters are tackling a blaze at a pallet yard in east London.
The London Fire Brigade (LFB) were called to the yard on East Hall Lane, Rainham, at around 8pm, where a large stack of pallets and an out building are ablaze.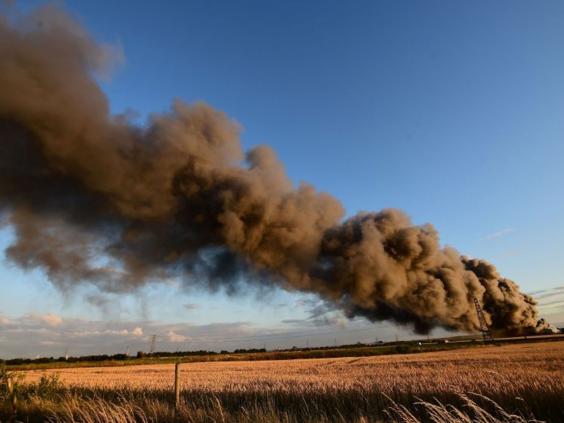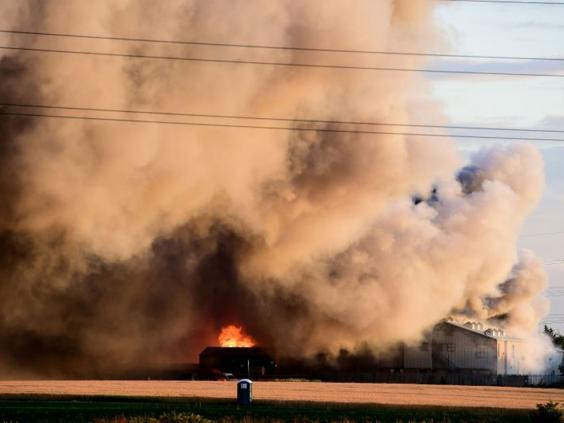 While progress is being made at the site near Dagenham, the operation is likely to be protracted, the LFB said.
Some 12 fire engines were at the scene where firefighters attempted to douse the blaze with water.
Station Manager Colin Parker, who is at the scene, said: "When crews first arrived they noticed that alongside the pallet yard was a large farmhouse which was in danger of being set alight.
"Quick thinking crews aimed jets at the farm house to protect it from the blaze," he added.
The London Ambulance service tweeted that paramedics is attending the scene, but no one has been injured.
We are at a fire in #Rainham with @LondonFire & @MPSHavering. @LAS_HART are on standby, currently no patients pic.twitter.com/L1QcW115Jm

— ChrisHawkswell, EP07 (@LAS_TacAdvisor) July 7, 2015
Local residents have tweeted dramatic images of the blaze, including a video show thick, blame plumes of smoke rising into the air.
Fire wennington road rainham @RomfordRecorder pallets on fire perilously close to house pic.twitter.com/rwWi1wTC5t

— LJ (@upminsterbelly1) July 7, 2015
Massive fire in Rainham, wind's blowing it towards Purfleet. Gone worse and worse since 8pm pic.twitter.com/Swf1NANAEH

— H Δ Z Δ R D (@_gilberto24) July 7, 2015
Look's like a big fire is breaking out over at Erith.. @Kent_999s pic.twitter.com/UyHmZbX2ch

— Liam Edwards (@LiamPLEdwards) July 7, 2015
The cause of the fire is unknown at this stage.
Reuse content