They have been hailed as sporting heroes who are inspiring a generation of young girls to get into football.
But just as England's women footballers were being feted by the Duke of Cambridge at Kensington Palace and David Cameron at Downing Street last week, disquiet was growing in Whitehall and Parliament that the Lionesses will be unable to play for Team GB at the Olympics next year.
Following internal wrangling between the football associations of the home nations, the International Olympic Committee (IOC) was informed in March that there would be no men's or women's team representing Great Britain in Rio next summer. Yet the success of Steph Houghton's women in Canada this month has triggered fresh calls for the players  to be able to represent Britain.
Lord Moynihan, the former sports minister who was chairman of the British Olympic Association at the time of the 2012 Olympics in London, said not sending a team to Rio was a "major backwards step", particularly because England's bronze medal in Canada was an opportunity to build on the popularity of the women's game.
Women's World Cup - in pictures
Women's World Cup - in pictures
1/11 1)

Celia Sasic celebrates with her Germany team-mates after scoring a hat-trick in a 10-0 win over the Ivory Coast

Getty Images

2/11 2)

Angie Ponce (sitting) scored two own goals as Ecuador were beaten 10-1 by Switzerland

Getty Images

3/11 3)

England manager Mark Sampson was furious after France midfielder Camille Abily went unpunished for an elbow on Laura Bassett

Getty Images

4/11 4)

Fran Kirby celebrates after a superb individual goal gave England their first win of the campaign

Getty Images

5/11 5)

England secured their passage into the last-16 with a 2-1 win over Colombia

Getty Images

6/11 6)

Kyah Simon shocked the world as Australia beat Brazil 1-0 to knock one of the favourites out of the competition

Getty Images

7/11 7)

Lucy Bronze scored a stunning long-range goal against Norway to put England into the quarter-final

Getty Images

8/11 8)

Lucy Bronze was on target again as England upset hosts Canada with two goals in the first 15 minutes

Getty Images

9/11 9)

The US won the clash of the titans against Germany to book their place in Sunday's final

Getty Images

10/11 10)

Laura Bassett after scoring an injury-time semi-final own goal against Japan

Getty Images

11/11 11)

US players celebrate after beating Japan to win the World Cup

GETTY
The row centres on concerns by the Welsh, Scottish and Northern Irish football associations that by agreeing to put players forward for an Olympics Team GB they would threaten their status as individual nations within Fifa, the world governing body, and their right to seek to qualify for the World Cup.
Because London was the host city for the 2012 Games, the British Olympic Association (BOA) was able to put forward men's and women's Team GB football squads, featuring players from all four home nations, after Fifa ruled that it would not affect eligibility to play in the World Cup. Lord Moynihan insisted last night that Fifa had written to him when he was BOA chairman saying the home nations' status would not be under threat for future World Cups.
In March the English FA was unable to reach an agreement with the other home nations and told the IOC that it would not be putting forward men's or women's football teams at next year's games. It is feared that, despite the women coming third and being the best European team in the world, it is now too late to enter a team. There are only three places for European teams at the Olympics, two of which were supposed to go to the Continent's two highest-placed teams in the World Cup. Those two spacees have now gone to Germany, beaten by England in the third-place play-off, and France, who were knocked out at quarter final stage. The third place will go to the winner of a tournament next February between Sweden, Switzerland, Norway and the Netherlands. An Olympics source said: "There is no turning back. That ship has sailed, unfortunately."
Lord Moynihan raised the issue in the Lords last week. He said: "The best way we can celebrate the success of the England women's football team – the third best team in the world – is for government, the Football Association and above all the British Olympic Association to work together to send a women's football team as part of Team GB to Rio 2016."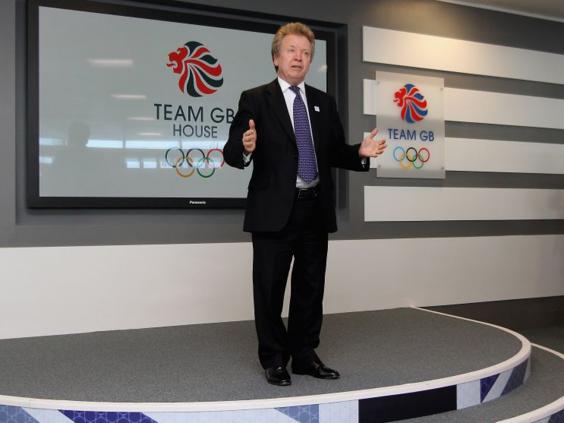 The sports minister in the Lords, the Earl of Courtown, replied that it was "very disappointing" that there would not be a Team GB football team in Rio, adding: "The English FA lobbied for this but the other home nations were not in favour."
Lord Moynihan said last night: "For all sorts of reasons this is a major backwards step not to send a women's team to Rio. Firstly, they have got a real medal chance. Secondly, we need to build on the success of the women's game and the Olympics is the pinnacle for the women's game."
The British Olympic Association chief executive, Bill Sweeney, said it was a disappointing situation, adding:  "It is absolutely our wish to have a football team competing for Team GB at the Tokyo 2020 Olympic Games and we will therefore do everything possible to make this happen."
Reuse content