The High Court has upheld a ruling to cull  lesser black-backed seagulls in the Lancashire coast, a day after campaigners said they fear the Government plans to trap and kill beavers in Devon.
The Royal Society for the Protection of Birds (RSPB) argued that by sanctioning a cull in the Ribble Estuary by an aviation firm, the Department of Environment, Food and Rural Affairs (Defra) set a dangerous and unlawful precedent for bird conservation in the UK.
It launched the case after Defra granted British Aerospace Systems (BAE) a licence to cull 552 pairs of breeding less black-backed gulls and herring gulls in the Ribble and Alt Estuaries Special Protection Area last May.
This was in addition to permission BAE was given to cull 500 pairs of Herring Gulls and 200 pairs of less black-back gulls at the same site.
The charity said that it understood BAE had explored all other avenues, and must cull the birds in order to stop them posing a safety risk by getting sucked into jet engines.
But it said it was particularly concerned that the Secretary of State thought it was acceptable to lose up to a fifth of a breeding population at a protected site.
However, Mr Justice Mitting ruled that the charity's claims were "unfounded", and dismissed the RSPB's application for judicial review. He also ordered that the charity pay £10,000 in legal costs.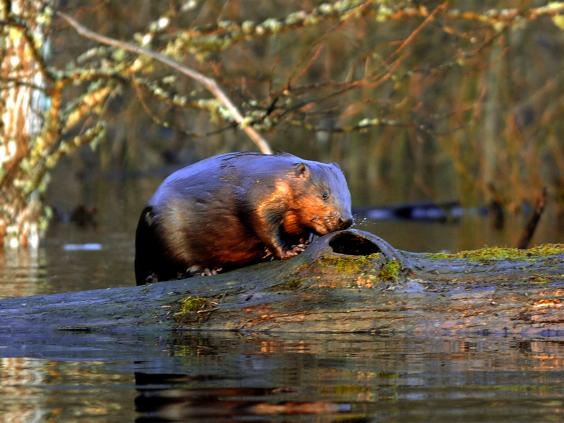 The ruling comes a day after campaigners told The Independent that Defra was considering culling River Otters in Devon - a consideration the department said should be on the table, but has no current plans of implementing. 
Responding to the judgement, the RSPB said: "This judgment is deeply worrying as we believe it fundamentally misinterprets the law as it relates to protecting birds. 
"The judge appears to condone the Government writing off part of why the Ribble Estuary is important for nature conservation without compensation measures and, as such, sets a deeply disturbing precedent for our most important sites for wildlife – we are urgently looking at our options to appeal this judgment."
BAE said in a statement after the ruling: "We believe that a reduction in the gull population will reduce the risk of a bird strike incident on or in the vicinity of Warton aerodrome, and therefore will ensure the safety and well-being of local residents, aircrew and employees."
Reuse content