A ruling which dashed the hopes of former residents of the Chagos Islands to return to the British colony should be quashed after the Government failed for nearly a decade to disclose crucial documents, Britain's highest court has heard.
A group of islanders who were forced from the Indian Ocean archipelago 40 years ago to make way for an American air base went to the Supreme Court to argue that the Foreign Office wrongly sat on a draft of a 2002 report which discussed the feasibility of a re-settlement of the territory.
The final version of the report formed part of the basis for a ruling six years ago by the House of Lords that a return to the islands would be too precarious and too expensive. The ruling overturned previous court findings that the Chagossians should be allowed to re-settle the remote coral islands, which host a large US base on Diego Garcia.
The islanders and their lawyers, including Amal Clooney, made their way to the Supreme Court after finally obtaining the draft report and arguing that it showed the final version had been significantly changed to back the Government's claims that a return was impossible.
The islanders allege that the draft document - known as the Phase 2B report - and other papers showed that the report was heavily criticised by the Foreign Office's own scientific advisor and was significantly changed in its final version after consultation with diplomats.
Edward Fitzgerald QC, for the Chagossians, said the failure to disclose the draft had had a decisive impact on the 2008 House of Lords ruling.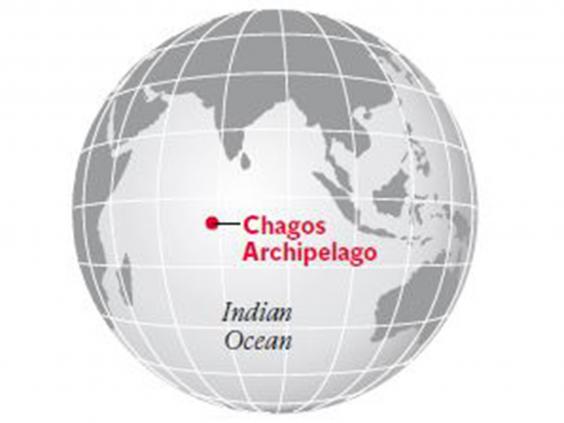 Mr Fitzgerald said: "We say that the non-disclosure is significant and material and that it affords grounds... to set aside judgment."
He added: "There has been a significant injustice in the earlier proceedings."
The case, which is being brought in the name of the prominent Chagossian campaigner Olivier Bancoult, represents the latest chapter in the long saga of the islanders' battle to have their expulsion in the early 1970s declared illegal and ultimately be allowed to return to the coral atoll's outer islands.
The poet Benjamin Zephaniah, who is patron of the Chagos Refugee Group, said: "I'm optimistic the court will see sense and recognise previous Government attempts to prevent Chagossian return have been totally illegitimate and undemocratic."
Lawyers for the Government insisted that there had been no failure to disclose the documents. Stephen Kovats QC told the court that there had been "no material change" between the preliminary and final versions of the report.
Judgment was reserved to a later date.
Reuse content