For those with pockets deep enough to afford a home in the Sandbanks area of Poole, it may seem reasonable that along with cinema rooms, underground garages and private moorings should come a copper-bottomed guarantee of peace and quiet.
But residents of the Dorset millionaires' enclave, where the eye-watering property prices have made it world's fourth most expensive place to live, are on the verge of rebellion after their littoral bliss was shattered by a plague of hen and stag parties.
The town's MP yesterday issued an extraordinary warning that he feared some of his constituents may "take the law into their own hands" after being left powerless to deal with revellers who hire houses for up to £1,000 a night and bring with them unwanted accessories ranging from naked butlers and prostitutes to blow-up phalluses and flying beer bottles.
Robert Syms, the Conservative MP for Poole, said current anti-social behaviour laws were insufficient to deal with the phenomenon of "party houses" plaguing Sandbanks and its adjoining neighbourhoods, where several large properties have become regular venues for all-night bacchanals.
Sandbanks, a small peninsula once dotted with dowdy bungalows for modestly well-off retirees, has in recent decades been transformed into a British St Tropez with architect-designed mansions fetching prices of £10 million or more.
But rather than being populated with Russian plutocrats, the area attracts publicity-shy retired businessmen and a smattering of celebrities including football managers Harry Redknapp and Tony Pulis, and, until recently, cricketer Geoffrey Boycott.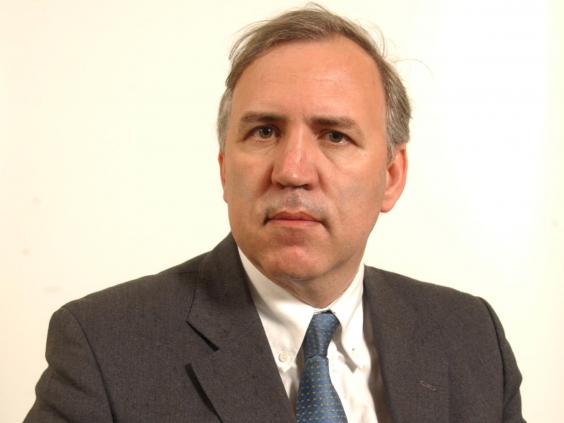 Mr Syms this week met a group 30 homeowners who he said have come to dread Friday afternoons when the arrival of large numbers of cars outside neighbouring properties presages a disturbed weekend.
Speaking at a private members' adjournment debate in Westminster Hall, the MP said: "They pray for rain because people stay inside rather than stay outside; they know there's going to be anti-social behaviour.
"I really think this needs to be acted upon, otherwise the situation will get worse and I fear that the anger of my constituents is such that some of them will take the law into their own hands, because they spend all their life working for a home and they find it's being disturbed weekend, after weekend, after weekend. It is running people down and they are very angry indeed."
Poole Borough Council said it had catalogued complaints from 16 residents concerning six houses Sandbanks and neighbouring Canford Cliffs since 2011.
Among the incidents raised with the MP were a man who returned home with his seven-year-old daughter to find the veranda of the neighbouring property decorated with rubber dolls bought from a sex shop, and another resident who complained about "prostitutes being delivered well into the night".
One couple said they had bought a caravan to take away at weekend so they can sleep while others regularly move out on Saturday nights to stay with friends.
Jen Cameron, 35, who along with her IT consultant husband Stephen helped to organise residents to raise the issue, said there were eight short-term lets used for parties within five-mile radius of their Canford Cliffs home, including a modern detached home next door.
She said: "Usually the homes are owned by men who have gone through a divorce and they want to make some money out of their asset.
"We have seen naked butlers serving drinks to groups of women in the garden as well as strippers for the male groups. You get blown-up phallic-shaped toys tied to railings outside, which obviously isn't appropriate for a residential area."
She added: "I have seen people sat on the veranda using a funnel to pour vodka down their throats and we have had barbecues started at 1.30am. These are transient individuals who have no regard for the community or the neighbours they are affecting."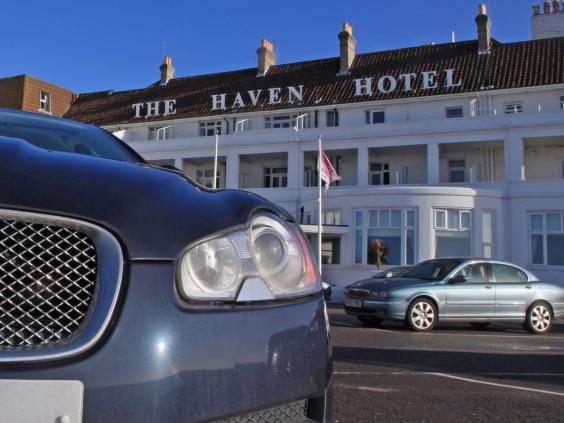 Properties for large groups are widely advertised on the internet, alongside suggestions about what to do for stag and hen parties in neighbouring Bournemouth. Residents said one four-bedroom house had been modified with bunk beds so it could sleep 20.
One woman, who lives next to a party house and asked not be named, said: "Since this 'entertainment venue' has opened, our lives at weekends have been hell and that is even before high season starts. This quiet neighbourhood has been violated."
Poole council said it had deployed significant resources to try to combat the problem, including the installation of noise recorders in some affected homes, but said existing laws, which define the houses as residential properties rather than guest houses, "do not readily provide a remedy for the nuisance".
Home Office minister Norman Baker admitted that legal barriers had left councils and police "constrained" and said new powers under the 2014 Behaviour, Crime and Policing Act to immediately close down premises and fine irresponsible owners would help tackle the issue.
He said: "It is clear that the current system is fragmented, complex, sometimes inadequate, and is not working for the communities in Poole and many other places - not because agencies don't want to help, but rather they can't help. This has to change."
Reuse content