The mystery of how the property entrepreneur Scot Young died has deepened after a coroner ruled there was no evidence his death was suspicious but there was insufficient evidence of suicide.
An inquest heard how he died impaled on railings outside a central London flat he lived in with his former girlfriend in December 2014.
Westminster Coroner's Court heard how moments before he died Mr Young, 52, telephoned former girlfriend Noelle Reno, saying he was going to jump out the fourth-storey flat window.
However, lawyers for the dead man's two daughters Sasha and Scarlett told the court they believe he was pushed from the window and accused police of failing properly to investigate after assuming too quickly his death was "not suspicious."
Mr Young, jailed last year for contempt of court during a bitter public divorce battle with his former wife Michelle who accused him of hiding away his £400m fortune, had been released from a psychiatric unit earlier in the day and arrived at the flat to discover Ms Reno did not want him to remain living there and had called a locksmith to change the locks.
"He was desperate, more than I have ever seen him," Ms Reno said. She said he was sober but "desperate in a different kind of way". When she told him to leave he cried. "It was the first time I had actually seen him cry," she said.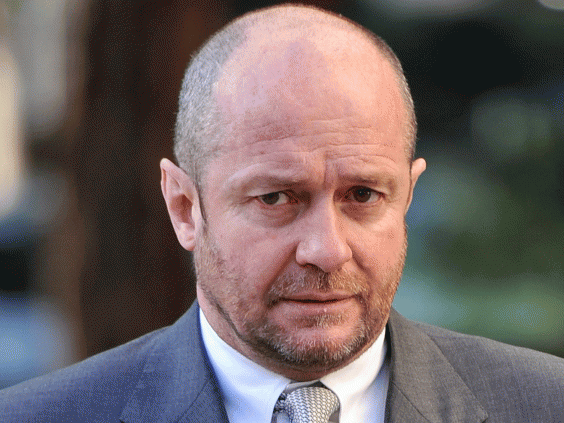 The couple, who had ceased their relationship two months earlier but continued living together, argued and Ms Reno left as she "felt unsafe" after he became angry and irate.
Shortly afterwards, Mr Young, who had been planning a holiday in Thailand, texted her saying: "Now I've hit rock bottom as you will see! Loved you like no other. Love you always and forever." He then phoned her saying: "I'm going to jump out of the window. Stay on the phone, you will hear me." Ms Reno said "something in his voice made her anxious" and she dialled 999.
He also called both daughters, leaving a voicemail message for one of them saying: "Hi darling. Just want to say love you loads. Miss you terribly," before adding: "Love you. Bye."
Police said the flat was locked and showed no signs of forced entry nor evidence of any struggle inside. A soft drink, cigarettes and a lighter were found on an open window sill.
Asked why she sought to change the locks Ms Reno said she the flat tenancy was in her name and she was free to do so. Ms Reno said the flat rental was £9,000 a month of which she paid half and a friend of Scot Young paid the other half. She said Mr Young had found it impossible to work because of his ex-wife's financial pursuit of him. He had borrowed money and would get threatening calls from people seeking repayment. He was very secretive and would go out of the room to take the calls, she said.
Mr Young had earlier been discharged from a psychiatric unit after an episode of drug-induced psychosis. The businessman had been diagnosed with bipolar affective disorder some years earlier. The GP Soraya Meer said he was also treated for drug and alcohol abuse.
Ms Reno, who dated Young, on and off for five-and-a-half years, said his mental health suffered a "real decline" after an unfavourable ruling in his divorce case in October 2014. Days before his death he demonstrated signs of paranoia. "He felt there was a conspiracy to kill him, people were following him and believed his girlfriend might be a part of the conspiracy" because of the unusual way she was kept turning the flat lights on and off. After hearing a male voice telling him it was "the end of the world", he sought medical help.
The psychiatrist Dr Rachel Berg said Mr Young had once previously taken an overdose but survived. "He said his daughters were something worth living for and actually prevented him from doing that," she said.
Mr Young showed no suicidal tendencies when Dr Berg discharged him. "I found him very stable in his mental state" and said she was "shocked" to later learn of his death.
Toxicologist Dr Susan Paterson, said traces of prescribed therapeutic drugs were found in blood tests but no alcohol or illicit drugs.
A drug test of his hair revealed one of the highest readings the laboratory had ever seen but the test was only indicative of historical use, she said.
The coroner Dr Shirley Radcliffe, recording a narrative verdict, said she believed the police were entirely correct to conclude the death was not suspicious but added there was insufficient evidence to determine his state of mind when he came out of the window.
For confidential support call the Samaritans on 08457 90 90 90 or visit a local Samaritans branch - see www.samaritans.org for details
Reuse content