This was the moment a Nazi bomb from the Second World War was finally detonated, more than 70 years after being dropped on London.
The 5ft long SA-type explosive was discovered on a building site in Bermondsey on Monday, sparking the closure of London's Tower Bridge and the evacuation of 1,200 homes.
Army bomb disposal experts arrived at the scene yesterday to ensure the 250kg bomb was safe to move to a Ministry of Defence facility.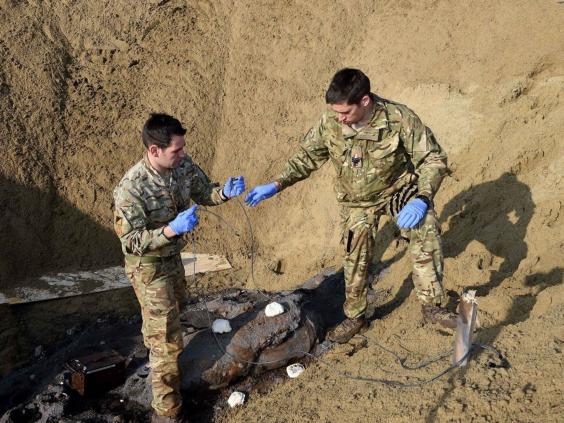 It had stayed buried three metres below the ground until it was hit by a construction vehicle at the site of the former Southwark Irish Pensioners Centre.
Lucas Green, a local councillor, tweeted: "Seems our OAPs are hard as nails, drinking tea on top of a 1,000lb bomb for 70 years."
The Army's Royal Logistic Corps built a protective "igloo" around the device to protect surrounding buildings in case of accidental detonation.
A 400m exclusion zone shrunk to 200m and thousands of local residents were finally allowed to return to their homes yesterday evening when the bomb could be moved.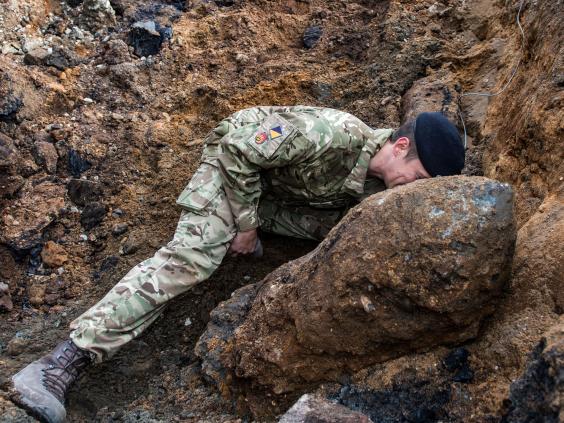 Bomb disposal experts transported it to Kent, where a controlled explosion was carried out at 7.30am today near the River Thames at Cliffe.
The Metropolitan Police thanked people living around The Grange, where the air-dropped device was uncovered, for their "patience and co-operation" after two days of road closures and evacuations.
The force said the dangerous cargo had been placed on a military vehicle at around 6pm on Tuesday and escorted by unarmed military personnel out of London, with the help of police traffic officers clearing the roads.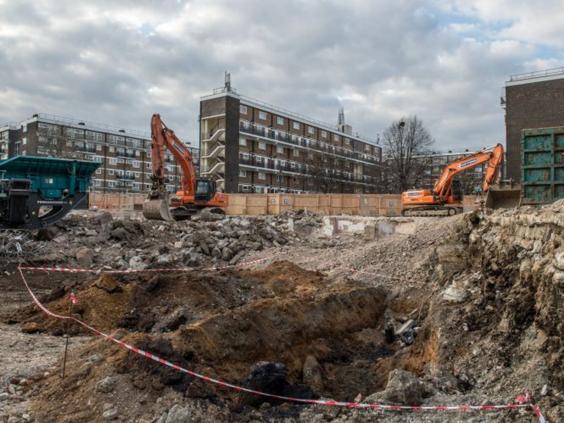 Boris Johnson, the Mayor of London, had apologised for huge traffic jams caused by the saga but added: "It's a huge bomb and we can't take any risks with the thing."
Schools were closed and some residents had to stay at a local leisure centre overnight on Monday because they could not go home.
Bermondsey was one of the most heavily bombed areas of Britain during the Second World War, with 709 civilians killed and thousands more hurt according to local authority records.
It was targeted because of its industry, proximity to the busy London docklands and main railway supply lines.
Additional reporting by PA
Reuse content