The last British prisoner in Guantanamo Bay has claimed that Britain knew flawed evidence, used to justify the Iraq War, had been obtained under torture – and said his lengthy detention was a result of fears that he would go on the record if released. 
Shaker Aamer, who is due to be freed from the US military prison after 13 years without charge, said he witnessed British agents at Bagram Air Base when a prisoner wrongly told interrogators that Iraqi forces had trained al-Qaeda in the use of weapons of mass destruction. 
The evidence of Ibn al-Shaykh al-Libi, which was later disproven, was used by George W Bush in 2002 during a hawkish speech calling for the removal of Saddam Hussein, in which he said: "We've learned that Iraq has trained al-Qaeda members in bomb-making and poisons and deadly gases."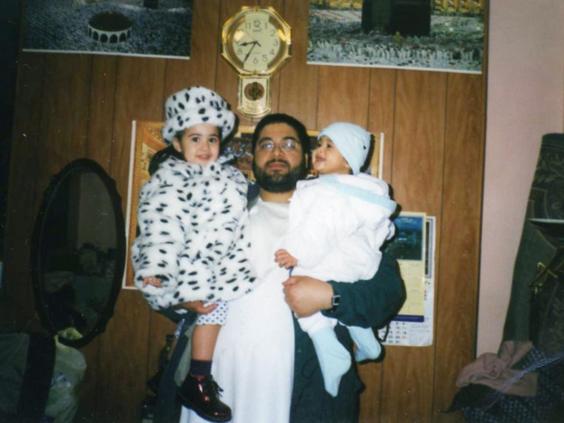 In a phone call with his lawyer, Clive Stafford Smith, Mr Aamer said that despite guarantees he would be released within days, he feared he would still die in the prison, adding: "I know there are people who, even now, are working hard to keep me here."
According to a transcript of the call, obtained by the Mail on Sunday, he told Mr Smith:  "I know there are people who do not want me ever to see the sun again. It means nothing that they have signed papers, as anything can happen before I get out."
The White House told the US Congress last month that the 46-year-old would be released within 30 days. The US had claimed he led a team of Taliban fighters with links to al-Qaeda, a charge he has always denied and has never faced in court. He has been cleared for release since 2007. The Saudi citizen, whose wife and four children are British and live in London, is expected to be returned to the UK at the end of this month. 
In a statement to Met Police detectives investigating British involvement in torture, revealed on 4 October in the paper, Mr Aamer said: "I was a witness to the torture of Ibn al-Shaykh al-Libi in Bagram. His case seems to me to be particularly important, and my witnessing of it particularly relevant to my ongoing detention.
"He was there being abused at the same time I was. He was there being abused when the British came there. Clearly the fact that I was a witness to all this does not make the US want to let me free, for fear that I may be a witness to one of the most colossal mistakes of all those made in the last 11 years."
Shaker Aamer: Guantanamo's last British detainee
In the 24,000-word statement, made in 2013, Mr Aamer said he was detained by villagers in Afghanistan in 2001 while doing charity work, and was then sold to US agents and flown to Bagram air base. 
A Foreign Office spokesman said: "The UK does not participate in, solicit, encourage or condone the use of torture or cruel, inhuman or degrading treatment or punishment for any purpose. As the Prime Minister has stated, after 9/11 there were things that happened in Guantanamo Bay that were wrong, and we should be clear about the fact that they were wrong. In terms of what happened in individual cases that would ultimately be a matter for the courts."
Reuse content