A shortage of skilled workers is holding back efforts to tackle Britain's housing crisis, a new report by Lloyds Bank will warn.
Some 87 per cent of construction companies plan to increase the size of their workforce in the coming year. Yet while around 100,000 vacancies are set to become available, one in four (24 per cent) of housebuilders cite a skills shortage as being "the biggest challenge" currently facing their business.
More than 100 companies, with annual turnovers ranging from £1m to more than £5bn, were surveyed for the Building for Growth report.  More than a third (35 per cent) complain of a lack of suitable candidates to fill certain vacancies, with electricians, site and project managers, and architects among the roles that companies are finding hard to fill.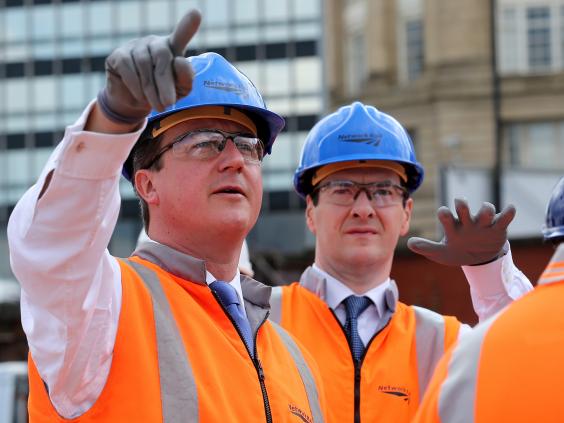 A lack of bricklayers and carpenters is cited by more than a quarter of businesses as a serious impediment. Plumbers and kitchen fitters are also in short supply. Around a third (31 per cent) of companies plan to put more money into taking on apprentices in a bid to increase the number of people coming into the industry, says the report.
"Clearly, housebuilders are very concerned about the barriers preventing them from playing a role in alleviating the housing shortage," said Alasdair Gardner, a regional managing director at Lloyds Bank Commercial Banking. "Skills is a huge concern for industry operators," he added.
This comes amid mounting fears across industry and local government that there are not enough people able to do the work needed to build new properties, let alone fulfil the Government's pledge of creating 275,000 affordable homes by 2020. Around 240,000 new homes are needed in Britain each year to meet demand. Yet fewer than 140,000 were started in 2014, according to the latest Government statistics.
"We would agree that the skills shortage is now one of the big issues that the industry faces," said a spokesperson for Barratt Developments, one of Britain's biggest housebuilders. The company expects to have around 450 apprentices and graduates in training this year, more than at any time since 2007.
But the number is tiny compared to the scale of the challenge, with hundreds of thousands of people leaving the construction industry during the global financial downturn. An extra 224,000 builders and other workers will be needed over the next five years, according to the Construction Industry Training Board (CITB).
UK's worst buildings
UK's worst buildings
1/6 City Gateway, Swaythling, Southampton

Creative Commons

2/6 Parliament House, Lambeth, London

Google Street View

3/6 Waltham Forest YMCA building, London

Google Street View

4/6 Whittle Building, Peterhouse, University of Cambridge

Creative Commons

5/6 Woodward Hall, North Acton, London

6/6 Walkie Talkie, London

Getty
"We are working closely with the industry to boost apprentice numbers, to attract more people into the industry through a new marketing campaign and web portal and to direct funding to support their training," said Steve Radley, CITB policy director. "We also have to make sure that training providers understand homebuilders' skill needs. There are no quick fixes, but by working together on all these fronts this challenge can be met," he added.
Despite the need for greater numbers, there were 10,000 fewer construction qualifications awarded last year than in 2013, according to the Local Government Association (LGA). And there were 58 per cent fewer completed construction apprenticeships last year than in 2009.
"For too long we've trained too many hairdressers and not enough bricklayers. Too few apprentices are getting the construction skills to build the homes and roads our local communities need, and developers are struggling to recruit the skilled labour to build new homes," said councillor Peter Box, chair of the LGA's Housing Board.
And Brian Berry, chief executive of the Federation of Master Builders, said: "During the recession 400,000 workers departed the construction industry. This loss of workforce, compounded by a dramatic decline in the number of apprentices taken on during the downturn, has left the country in a situation where it simply does not have the skilled labour available to deliver the housing that it desperately needs."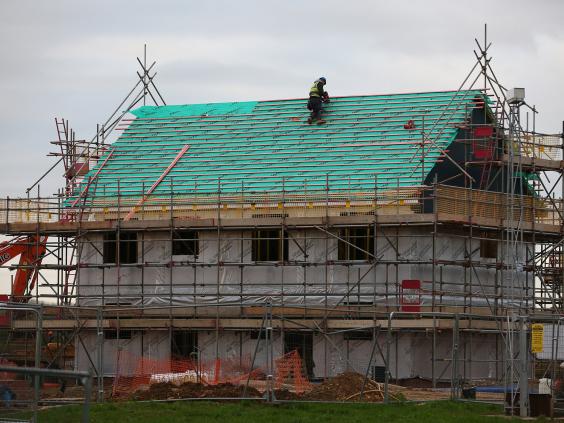 A spokesperson for the Home Builders Federation said: "Skills is the biggest challenge currently facing the industry, but one it is addressing. In the past two years there has been a steep increase in the rate of house building. To maintain these increases, the industry is having to recruit and train a significant number of people at all levels across a range of professions. Builders are recruiting large numbers of apprentices and graduates, as well as experienced workers and those with transferable skills such as the military, and working with training bodies and providers to find ways of bringing people in more quickly."
The housing minister, Brandon Lewis, said in a statement: "The Government is working closely with the housebuilding and wider construction sector to ensure it has the skills it needs. This includes supporting construction firms to deliver courses, from steel-fixing to digital engineering." He added: "Figures show that 100,000 jobs have been created in the past two years alone, while more than 16,000 people started construction and planning apprenticeships in the past year."
Reuse content