The television remote control, lost coins, wallets, phones - the shout goes out: have you checked down the back of the sofa!?
It's probably the last place you'd think to look, however, if you what you'd misplaced was your four-legged furry friend.
When Crockett the cat went missing his owners Pauline and Bill Lowe, both 66, desperately hoped the adventurous grey tabby would find his way back to their Essex home.
Little did they know that ten-year-old Crockett had spent five days trapped in a three-seater settee after his owners gave it as a donation to St Luke's Hospice in Grays, Essex.
It is thought he sneaked into the sofa as it was taken apart before being moved. The grey tabby was discovered by the new owners after they heard a "soft miaow".
Mrs Lowe said: "We can't believe how he must have tucked himself into the sofa during the short time the bottom was removed and remained silent for so long."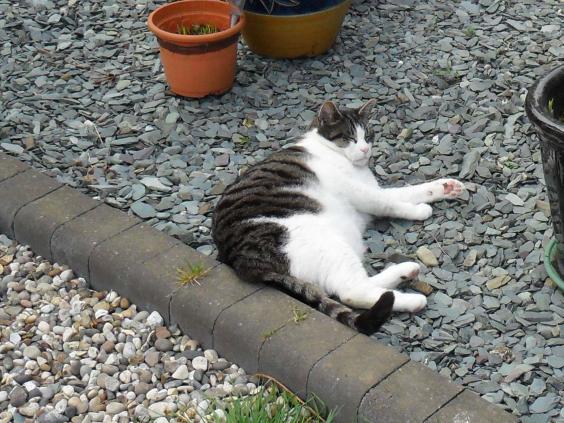 David Emery, from St Luke's, said the sofa went through "normal routine checks" before being taken into the shop.
Shop manager Jenny Munro said: "They heard a soft miaow sound and, on further investigation of the sofa, saw two claws poking out of the material which moved away when touched.
"In order to release the cat they had to rip the material under the sofa as Crockett had lodged himself well into the back."
The sofa's new owners, who have chosen to remain anonymous, said: "We are so thrilled that he is safe and sound and was found in time."