Alison Lane, a 54-year-old charity director originally from Conwy in North Wales, has died after being bitten by a dangerous spider while working in Puebla, Mexico.
Ms Lane was the director of Juconi, a charity which works with children and families affected by domestic violence and poverty in Mexico and Peru.
She had been the Director General of Juconi Mexico for 25 years. The mother-of-two was awarded an OBE in 2003 for her dedication to charity work.
Ms Lane died of a heart attack after the fatal spider bite caused her to go into septic shock.
"With deep sorrow we regret to inform that our General Director, Alison Lane, passed away," the Juconi charity said.
"Together on a strong embrace of love, wishing hope and resignation, all of us that shared her life and work – we commit, now more than ever, to continue her vision and to keep alive the work she led".
"She was hugely admired for leading development of innovative and effective, family-based, services that reduce violence and address trauma in young people in street situations," The Consortium for Street Children said in a statement.
"An extraordinary human being, Alison will be very sorely missed."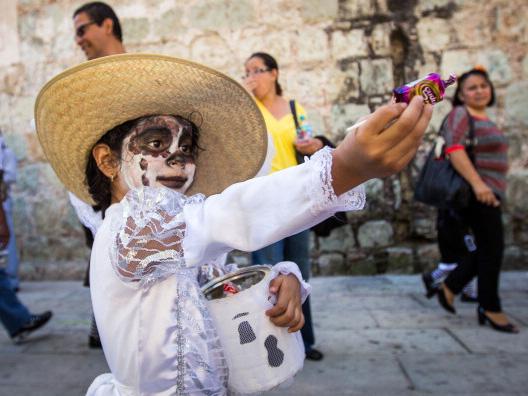 The Railway Children charity also paid respects to Ms Lane saying, "For many years, Alison has led the way in developing practice and services for thousands of the most vulnerable and abused children in street situations around the world."
"It is rare to meet somebody with such warmth, empathy and a deep understanding of the dynamics of damaged families and the impact of violence and loss in the home in the way that Alison did."
Reuse content