The son of murder victim, Abdul Hadi Arwani, who was found dead in a car in Wembley on Tuesday after being shot dead, has said his family are struggling to comprehend the death.
Abdul Hadi Arwani's 20-year-old son, Murhaf Arwani, addressed the public outside his East Acton home last night.
"We are at a loss to understand what is behind this. At the moment we know as much as you do," he said.
"My family and I have been in a state of shock ever since we learned of this terrible news.
"We have not slept and our minds are a blur as to what happened and why," he said in an official statement.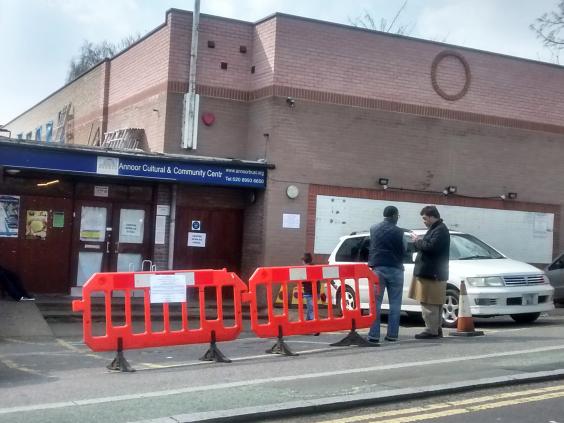 One of Abdul Hadi Arwani's six children, Mr Arwani, described his father's character in detail:
"My father was a very well loved figure in West London. He was the most peaceful man you could ever wish to meet. He just loved to help people. He did not care what your background, race or status was. He did not care if you were rich or poor. He just wanted to help people in need.
"He was an old fashioned man who thought love and understanding could cure all of the world's ills. He was always smiling and joking with everyone he met. He showed so much love to his congregation and to his community as an Imam and a loving father to us, his six children," he added.
Mr Arwani stressed that his father was active in the fight against extremism and that he campaigned for peace, democracy and freedom.
Arwani suggested that he and his family are working with police to help solve this "heinous crime" and that the family want justice to be served to those who killed him.
The victim's son was keen to dispel any myths about his father.
Arwani noted that his father was a British citizen who was the Imam of the An Noor mosque in Acton until early 2011, after which point he concentrated on his own business ventures.
"His only crime was to never say no to anyone in need. I am and will forever remain, so proud of him and all that he achieved," Arwani said of his father.
The syrian-born 48-year-old victim had spoken out against President Assad's Syrian dictatorship and had links with the National Coalition for Syrian Revolutionary and Opposition Forces, an alliance of moderate and secular groups opposed to Assad's regime.
Police were called by the London Ambulance Service at 11:15am on Tuesday, following reports of a man suffering from what are believed to be gun injuries to his chest - Mr Arwani was found sitting in a dark coloured Volkswagon Passat with gunshot wounds to his chest..
Results of a post-mortem will be announced shortly.
Reuse content