An 18-year-old is facing a life sentence after he murdered 15-year-old boy Alan Cartwright for his bike in north London.
Joshua Williams stabbed Cartwright as he cycled along Caledonian Road in Islington in February this year.
Now, he has been convicted of murder and conspiracy to rob in a trial at the Old Bailey.
The murder occurred as Cartwright cycled along the road with five friends. They were then attacked from both sides of the road by four other young people.
They stepped out in front of the cycling group and managed to take two of their bikes. During the incident, one of the attackers stabbed Alan in the chest, in what Jonathan Rees QC described as a "deliberate and gratuitous" attack.
Alan managed to keep riding along the road for a short distance, before collapsing. Paramedics pronounced him dead at the scene.
Joshua Williams, accompanied by his parents, handed himself at a police station at 4 March.
Williams' mother told one of the officers there that her son was involved in the attack, saying: "He did it."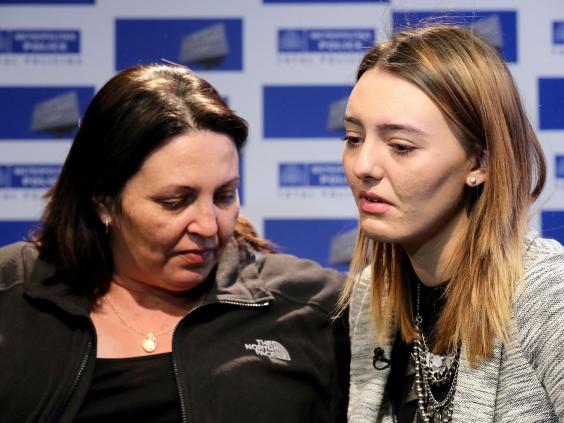 However, during the trial, Williams said he only went to the police station to say he wasn't involved in the attack, claiming he was at a youth club when Alan was killed.
Williams' family, including his mother, also gave this account in court.
Williams is yet to be sentenced, but could face life for his part in the murder.
He will be sentenced alongside 18-year-old Shaquille Roberts and a 16-year-old who cannot be named. Both have already pleaded guilty to their parts in the robbery.
Alan's family cried in court as the jury's verdict was read out. Following Alan's death, vigils were held on Caledonian Road in honour of the boy, who was known as 'Little Al' to his family.
Reuse content