A businessman named as one of the world's biggest drug dealers with alleged links to a notorious criminal blamed for a terrorist attack that killed hundreds has died in Britain after two decades of defying attempts to put him on trial in India.
Iqbal Memon, who died this week from a suspected heart attack, was the reputed London-based fixer for Dawood Ibrahim, one of the world's most-wanted criminals-turned-terrorists and the suspected mastermind behind serial bombings in 1993 on the Mumbai stock exchange and other strategic targets.
Mr Memon was named earlier this year in the media as having links to those accused in the Indian cricket match-fixing scandal that saw 29 people arrested, and led to a continuing corruption inquiry. Mr Memon was also said to be the manager of Dawood's drug syndicates in European countries.
In his last known public comments, to The Independent last month, Mr Memon denied he had any links with Dawood and said the description of him as a "kingpin" of a betting syndicate was "preposterous". However, he has not returned to India for years because of outstanding warrants against him from investigators linked to his alleged drug dealing.
"Mirchi's death is a big blow to the drugs syndicate... It's unfortunate he died before being deported," said Himanshu Roy a senior Mumbai police chief told the Times of India.
In the statement from his solicitor three weeks ago, Mr Memon said that he was "a successful businessman who is continuously harassed by the false allegations against him by the media. So far all allegations against him have been without merit".
Mr Memon, who declined to be interviewed, said that he was recovering from a heart bypass operation and "the stress of any false reporting could be detrimental to his recovery" and threatened libel action if "false allegations" were published against him.
The Indian government tried to extradite Mr Memon in 1995 for drug dealing and an alleged murder, but the attempt failed and the authorities were forced to pay legal costs, he said in the statement. Despite the failure of the extradition attempt, the US state department listed him in 2004 as one of 10 foreign drug "kingpins", denying him access to the US financial system and trade.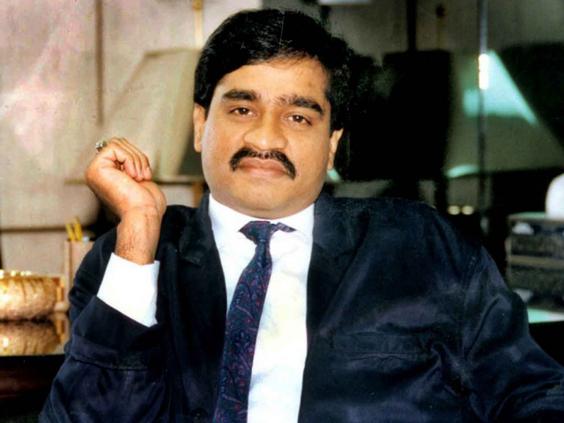 Mr Memon lived in a six-bedroomed detached house in Hornchurch. When The Independent visited last month there were three Lexus cars in the driveway and high gates painted black and gold.
His solicitor, Afsheen Chowdhry, confirmed that Mr Memon – also known as "Mirchi" (chilli-hot) after the family spice business – had died but declined to give further details.
Dawood Ibrahim remains a looming presence over Indian society 20 years after the multiple bomb blasts that forced his and Mr Memon's departure from the country. Mr Memon, 63, claimed in an interview eight years ago that he was told he would be framed unless he paid huge bribes to police investigating the 1993 blasts, and fled to Britain via Dubai.
The terrorist attacks followed anti-Muslim riots in the early 1990s in the Hindu-majority nation and Mr Memon has claimed he has been targeted by the authorities for being a successful Muslim businessman.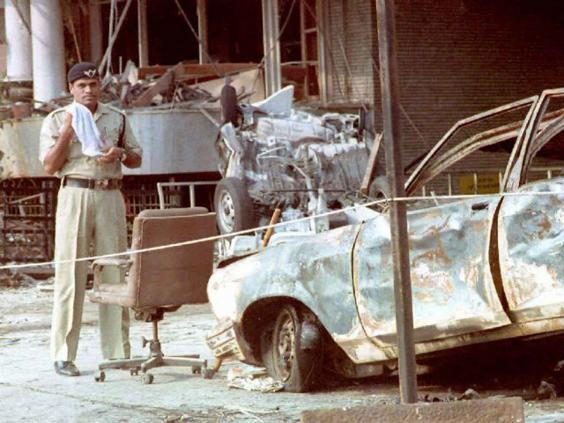 He had been allowed to remain in Britain following his successful battle against extradition, and the Indian authorities had not pursued their attempts to have him returned.
Mr Memon was arrested in 2011 over alleged threats to kill an Indian business rival who also lived in Hornchurch but the charges against him were dropped after investigators concluded there was no realistic prospect of a prosecution. However, he remains known as Dawood's right-hand man in his native India, who learned his illicit trade operating from Mumbai docks.
Despite the restrictions on his travel to India, Mr Memon had property interests in India which had been the subject of confiscation attempts by the authorities. "The British police, the Indian police, the American police all have my address because I have written to them and told them. If I am a kingpin and they want to arrest me, they know exactly where to find me," Mr Memon said in the 2005 interview.
Dawood – the son of a policeman and a leader of the D-Company – became the biggest figure in the Mumbai underworld through terror and extortion before expanding his rackets globally. He is now believed to be living in Pakistan, and his presence there – denied by Islamabad – has contributed to the sour relations between the nuclear neighbours. His financial muscle is so great that he reputedly propped up the Pakistani central bank during a period of economic crisis.
Dawood's gang is said to have been a key player in extortion, murder, and drug-smuggling routes, and has a major stock in the Bollywood film industry.
Reuse content