The Queen is facing the first industrial revolt by her staff after wardens employed to show tourists around Windsor Castle began casting votes in a ballot over pay.
The 40 liveried workers, whose duties involve greeting visitors and conducting tours of the monarch's imposing Berkshire residence, are threatening to halt unpaid additional work as part of their dispute over complaints that they are poorly paid.
The Public and Commercial Services (PCS) union said tonight that, if its members approved the industrial action, it would have a "significant impact" on the services provided to the 1.3 million annual visitors to the castle.
The uniformed wardens complain that the Royal Collection Trust has failed to honour an understanding that it would consider offering payment for the extra "duties", such as specialist tours of the castle kitchens and interpreting, despite employees putting up with years of minimal pay rises.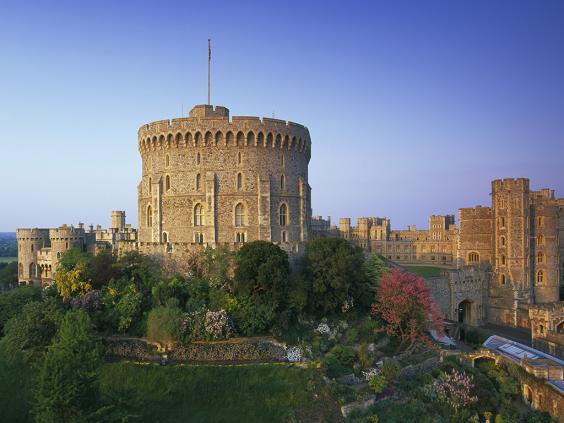 The charitable trust, a part of the Royal Household, which manages visits to the Queen's public palaces, insists that the additional work is voluntary and does not form part of the wardens' compulsory duties.
The trust said its employees were paid above the market rate and received benefits including "free lunch".
The PCS, which has 120 members among Windsor's 200 staff, said the wardens had shown goodwill and loyalty by accepting pay restraint in recent years and had been led to understand last year that consideration would be given to paying allowances for their extra work.
The union, which pointed out that the trust received income from the additional tours carried out for free by staff, insisted the wardens were paid below the living wage with new recruits starting on as little as £14,400 a year.
Mark Serwotka, the PCS general secretary, said: "These workers are loyal to their employer and absolutely committed to ensuring visitors are given the royal treatment. It is scandalous that staff are so appallingly paid and expected to do work for free that brings in money for the Royal Family."
Most expensive places to stay overnight in the UK
Most expensive places to stay overnight in the UK
1/10 10. Jersey

Known for its beaches and offshore accounts, Jersey came in at number 10. Hotel rooms will set you back £97 a night on average, down on 2013 when that price was £101.

Getty

2/10 9. Edinburgh

The Scottish capital only made number nine on the list, with prices averaging £106 last year. In 2013 that figure was 2% lower at £104.

Getty

3/10 8. Cambridge

Prices averaged £108 last year in the university town, a 10% increase on £99 the previous year

Creative Commons

4/10 7. Guernsey

The channel island is a popular tourist destination, with average prices of £113 a night last year up 6% on £107 in 2013.

AMANDA HALL / ROBERT HARDING / REX FEATURES

5/10 5=. Aberdeen

Aberdeen was voted Scotland's most dismal city earlier this year but that didn't stop it being the second-most expensive place in the country. Hotel rooms averaged £118 last year, up 10% on £107 in 2013.

Mkonikkara/Wikimedia Commons

6/10 5=. Windsor

Leafy Windsor averaged £118 a night, rising 4% on £114 in 2013

7/10 4. Bath

Bath came fourth as rooms averaged £120 a night in 2014, up 3% on £117 the year before

Creative Commons

8/10 3. Oxford

Oxford, famous around the world for its university, came third with rooms averaging £127. The 2014 average was up 11% on £115 in 2013.

Getty Images

9/10 2. London

London was beaten into second place. Rooms average £136, up 2% on £133 in 2013.

Getty

10/10 1. St Andrews

The Scottish town averaged £156 per room per night in 2014, up 5% on £148 in 2013

Getty Images
A union source added: "Our members are the public face of the Royal Family at Windsor Castle. What message do they want to send around the world about how they treat their staff?"
If the wardens approve the action, which will fall short of a strike, it is expected to begin at the end of this month. It is believed it would be the first time that industrial action has hit the Royal Household.
The Royal Collection Trust said: "Warden staff are offered voluntary opportunities to receive training and develop skills to lead guided tours for visitors as part of their working day and to administer first aid, as well as to use their language skills. These are not compulsory aspects of their role, and it is the choice of the individual whether they wish to take part."
The charity added that it did not expect any action to interrupt the running of its tours.
Reuse content