From her secluded studio in Hampshire, Nikki has been running her online business for 15 years. A successful local businesswoman, until this week she would give work to up to 30 different models, actors and actresses.
Few of her neighbours will have known her speciality though; she produces pornographic videos of face sitting and female domination.
Following a change in the law, Nikki, who is professionally known as Mistress Whiplash, has had to close six of her video-on-demand websites after the new rules made her business model unprofitable.
She used to charge visitors to her websites up to £30 to view her "niche" videos, which she insists are "consenting", "legal" and "helping to reduce the stigma for people who have different kinks" in society.
Nikki, 35, is not alone. She is one of dozens of small British pornographers who have hit out against a change in the law which means niche paid-for online pornography of unusual fetishes is now regulated in the same way as traditional DVDs bought in sex shops.
The new rules are set by the Authority for Television On Demand (Atvod) using guidelines from the British Board of Film Censors (BBFC).
Porn producers such as Nikki say these guidelines are based on a the 55-year-old Obscene Publication Act and are set to drive dozens of pornographers out of business.
Erotic images through the ages
In effect, the new rules mean that acts such as caning, bondage and spanking are now banned, say the pornographers.
"There was always a fear that regulation would extend to us, and I've been regulated with regards to age consent by Atvod since 2013," said Nikki, who started her career as a glamour model before setting up her own business specialising in face-sitting videos.
"At that point I was happy to introduce more age verification methods, but the new rules have wiped out six of my seven websites overnight."
She added: "Face-sitting is exactly was it sounds like... The issue the regulator has with it is that there's a perceived breathing issue, but we're talking about an 8st glamour model sitting on a 14st man. I've never heard of an injury, let alone a death from it. It's Orwellian really that the regulator is trying to ban a sex act that would be totally legal at home."
Atvod says the new rules were required to bring internet porn in line with DVD sales in sex shops and don't constitute a "banned" list of sex acts, but rather they prohibit various "types of material" from being broadcast.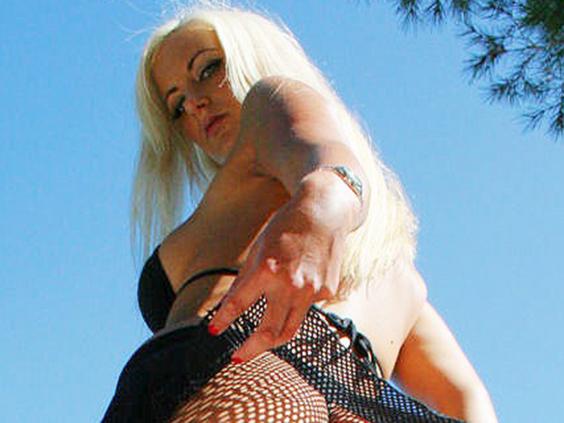 These materials now include scenes that range from detailed portrayals of violence to scenes of criminal activity. The depiction of these activities has long been banned in the cinema and on DVD, says the body.
Despite this, campaigners say the move is an attack on a harmless industry. Myles Jackman, a solicitor specialising in obscenity law at Hodge Jones and Allen LLP, said: "This is impacting on millions of consenting adults who choose to view British pornography; forcing independent UK producers to close down and implementing the first step in a sustained campaign of censorship"
"What I find staggering the disparity in the rules," said porn producer Pandora Blake, who specialises in feminist porn. "There is massive gender inequality which suggests female sexual pleasure is less natural than male pleasure."
However this week there has been some confusion over exactly what is "banned" by under the new rules.
Peter Johnson, the chief executive officer of Atvod, said: "A lot of the information online this week hasn't been accurate. The material we are talking about isn't light spanking or the cheeky chappy stuff at the end of the pier.
"The sort of material that video on demand website are now not allowed to show, is material that for instance included scenes of coercion, adults role playing as children or any material that is in breach of the law.
"All the changes in the rule mean is that video on demand websites are on the same footing as DVDs in sex shops."
Beyond the legal wrangling over lists of banned acts, what's really angered producers such as Ms Blake and Nikki though, is that most of the material in dispute is still freely available online from pornographers based overseas.
Nikki said: "There isn't a level playing field with the rest of the world. Most of our customers are just going to go abroad now. The only person losing out is British business."
Ms Blake is taking another approach though, and won't be complying with the new rules. "I'm refusing to comply and will keep trading as long as I can. These guidelines are based on a law that is 25 years out of date at least".
She added: "It's nonsensical to apply them to the internet. Anything that adults consent should be legal. Drawing more guidelines on how red a bottom is makes no sense. The law shouldn't impose boundaries on personal comfort."
Reuse content