Single people looking to rent their own place in London for less than £1,000 a month can start to expect a lot less for their hard earned cash, if this property listing is anything to go by.
A new listing on Houseshare.com shows this grim-looking bedsit - complete with peeling paint, kitchen sink and plug-in electric hobs - is available for £810 per month. The shower and toilet is shared with other renters in the house however, and the ad specifies "no couples".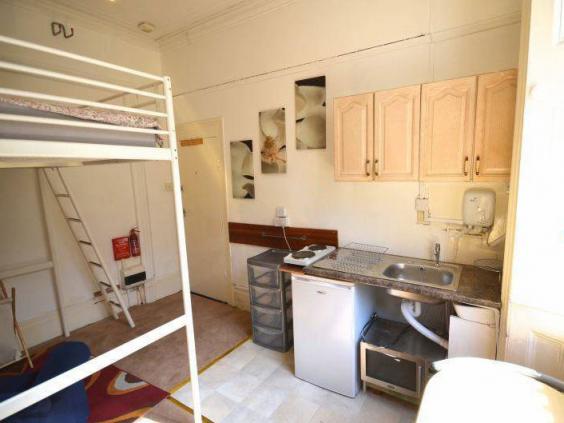 The pictures on the ad show a shabby room with a microwave placed underneath the sink and next to a small fridge, while the old-looking, elevated bed frame houses some form of living area underneath it, where an arm-chair is sat.
The landlord boasts that the "very well located bedsit" is "in the heart of Notting Hill, less than five minutes walking distance to Bayswater station and Notting Hill station" and is "surrounded by lots of shops and amenities".
Reuse content