Tens of thousands of public sector workers and their supporters are marching in cities across the UK to demand better pay.
The "Britain needs a Pay Rise" marches, organised by the TUC, are underway in London, Glasgow and Belfast in protest at the Government's offer of a 1 per cent pay rise.
Unions say that ordinary people are now facing the biggest squeeze on their incomes since the Victorian period. Average wages have fallen by £50 a week in real terms, while directors now earn 175 times more than the average worker.
Britain Needs a Pay Rise: In pictures
Britain Needs a Pay Rise: In pictures
1/10 We need a pay rise

The march was organised to protest against the 1% NHS pay rise

2/10 Marching in London

Public sector workers march through London

3/10 Embankment

Protesters march along London's Embankment towards Hyde Park

4/10 Unite

Unite is just one of the unions taking part in today's demonstration

5/10 The Ritz

Demonstrators pass London's The Ritz hotel

6/10 No more austerity

Protesters are joined by their families

7/10 No cuts

Placards are laid out ahead of the march

8/10 RMT supporters

Union members from all over the country travelled to London and other cities

9/10 NASUWT members

Teachers and other education workers take part in today's march

10/10 PCS

Members from the Public and Commercial Services Union were among those demonstraing
Frances O'Grady, the TUC general secretary who has been tweeting to her supporters, said: "Our message is that after the longest and deepest pay squeeze in recorded history, it's time to end the lock-out that has kept the vast majority from sharing in the economic recovery.
We're off! Today #18oct we're saying no to low pay Britain & sending a clear message to everyone: Britain Needs A Pay Rise. Are u marching?

— Frances O'Grady (@FrancesOGrady) October 18, 2014
"An economy that finds money for tax cuts for the rich and boardroom greed, while the rest face a pay squeeze and big cuts to the welfare system –that any of us might need – is no longer working for the many."
Organisers hope that the public's discontentment at the growing gap between rich and poor will encourage those not affected by the Government's pay offer to join the marches.
In London, demonstrators are marching from Embankment, before gathering at Hyde Park to listen to speakers including comedians Andy Parsons and Amy Lamé.
Russell Brand has been spotted among the protesters and actor Robert Lindsay has tweeted his support to the demonstrators.
Love this city and so proud of this country.#powertothepeople pic.twitter.com/FkdsJTe5Os

— Robert Lindsay (@RobertLindsay) October 18, 2014
One of Britain's largest general unions, GMB, is participating in all the marches. Its general secretary, Paul Kenny, said: "Members have faced imposed pay freezes, or derisory pay offers which do not bring earnings up to the levels that were lost during this long running recession.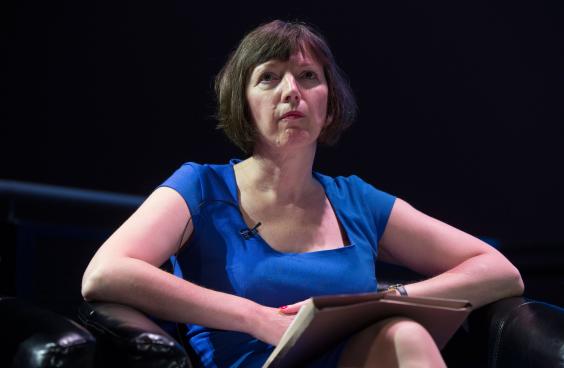 "Wealth and income inequality in the UK is now once again at pre WW1 levels. The divide in society has never been wider and we are seeing a return to the days of the workhouse with food banks becoming the soup kitchen."
The Government has said that without the modest pay increases for public sector workers jobs and services would be at risk.
Reuse content