New Home Office data shows that thousands of illegal immigrants are crossing UK borders despite being stopped by authorities for carrying fake passports or false visas, placing renewed pressure on the Government and its ability to track extremists entering the country.
The data, obtained by the Telegraph under Freedom of Information laws, shows that 3,527 immigrants managed to enter the UK - despite failing border checks - in the past year.
A total of 846 of those people were found by authorities, meaning that over 75 per cent have managed to stay in the country illegally in the last year alone.
The figures place further scrutiny on the Home Office's ability to track and stop extremists from entering the UK, an issue which has escalated since the Government revealed at least 500 Britons are known to have travelled to fight alongside Islamic State (Isis) militants, and after the video of photojournalist James Foley's killing showed his murderer to have a British accent.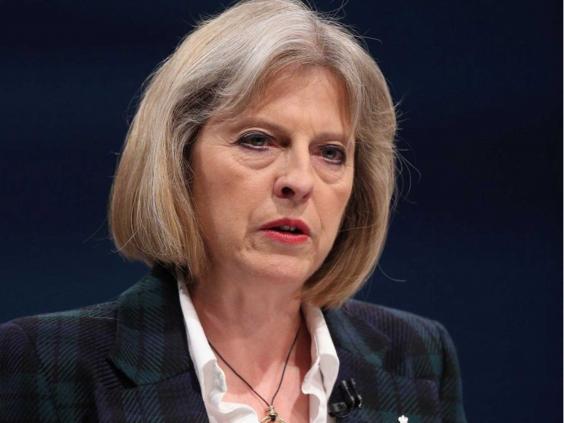 The sheer volume of visitors at seaports, where people enter the country by the coach-load, and the border checks on the Eurostar route at Lille in France, are thought to be particular weak spots, the paper reported, while the number of immigrants entering the country after being found to have false documents has risen dramatically.
Home Secretary Theresa May is planning to introduce new anti-jihadist powers and is considering banning orders to groups with extreme ideologies but which are not engaged in terrorist activity, and is asking for new powers to target extremists who attempt to radicalise young people living in Britain.
Ms May said last week more than 150 people had been prevented from entering the UK, including "hate preachers" because their behaviour has been deemed unacceptable.
She said 23 people planning to travel to Syria had had their passports withdrawn and 69 people had been arrested for offences related to terrorism in Syria in 2014 alone, and that the Government is working to understand "what makes British citizens, born, raised and educated in this country, want to participate in terrorist activities."
But British society, its political class and community leaders have had the blame for the "jihad generation" laid at their door by a former senior Muslim Army officer.
Afzal Amin, the former chairman of the Armed Forces Muslim Association, a conflict strategist and a military advisor, said young Muslims in inner-city Britain have been left disenfranchised by politics and let down by imams and other community leaders, leading to them turning to a "gang of brigands cloaked with a false version of Islam".
Reuse content