Three teenagers returned to the UK after being detained in Turkey suspected of travelling to Syria have been arrested on suspicion of preparing terrorist acts, police have said.
Two 17-year-old boys from north west London and a 19-year-old man detained by Turkish authorities in Istanbul were returned to the UK yesterday and are now in a central London police station.
The Metropolitan Police's Counter Terrorism Command (CTC) have arrested all three males on suspicion of preparation of terrorist acts.
None of them have yet been charged.
Police were made aware that the teenagers intended to travel to Syria and alerted the Turkish authorities who were able to intercept them before crossing the border.
It comes just weeks after an international police hunt was launched to find three London schoolgirls who remain missing after travelling to Turkey in February.
GCSE pupils Amira Abase, 15, Shamima Begum, 15, and Kadiza Sultana, 16, are now believed to have reached Isis's de facto capital of Raqqa, in Syria.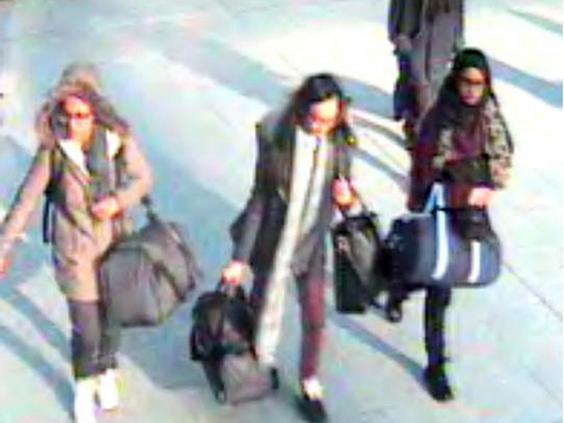 CCTV footage has since emerged, showing the three girls waiting for a bus to the Syrian border. An interpreter can be heard saying "take the Syrian passports, one, two, three", before adding, "it's nice" as a car can be heard driving off.
A fourth girl – who attended Bethnal Green Academy with the girls who went missing in April – who left in December and is believed to have left to become a Jihadi bride was named last week by police as 15-year-old Shermeena Begum.
Reuse content