The three British Muslim sisters who are believed to have travelled to Syria with their nine children were removed from a previous flight out of Britain for security checks, police have confirmed.
The Dawood sisters had previously tried to travel to Saudi Arabia in March but their journey was disrupted after counter-terrorism officers prevented them from boarding a plane and the planned pilgrimage to Islamic holy sites with their children, aged three to 15, had to be rebooked.
Police had earlier indicated that Khadija Dawood, 30, and her sisters, Sugra, 34, and 33-year-old Zohra, are now believed to have entered territory controlled by the Islamic State after family members in Bradford were contacted by one of the women.
It is understood that the group, who left for Saudi Arabia on 29 May and took flights to Turkey before they were due home, were travelling on the same journey that was re-booked after they were unable to leave Britain in March.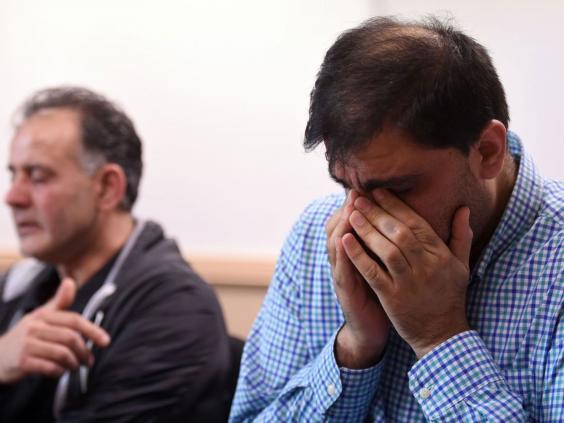 Police said that the woman and their children had not been prevented from leaving the UK in March and been subjected to routine enquiries about the purpose of their journey.
In a statement, the North East Counter Terrorism Unit said: "Enquiries revealed that the visit was a religious pilgrimage to Saudi Arabia and the group were not prevented from travelling. However, the process of conducting those enquiries caused the group to miss the flight. On a daily basis a number of people are subject to security checks prior to boarding flights."
The acknowledgement that police were concerned about the women's travel plans will nonetheless raise questions about whether more could have been done to disrupt their apparent decision to abscond to Syria.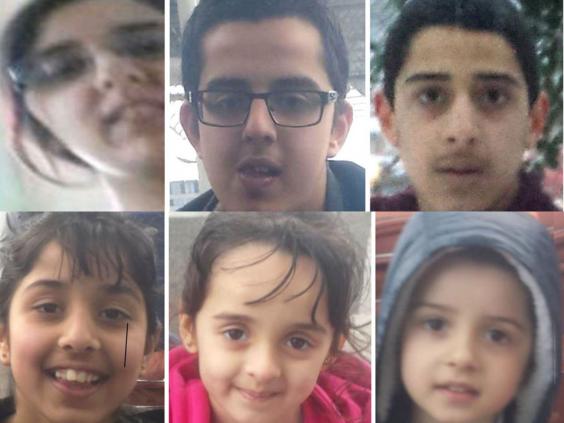 The Bradford-based sisters are believed to be trying to join their younger brother, Ahmed, who is understood to have left Britain two years to join extremists and was already under police investigation.
Officers are now also investigating whether the women made the journey following contact with their brother over Skype and said they were now "extremely concerned" for the group's safety.
Assistant Chief Constable Russ Foster, of West Yorkshire Police, said: "Contact has been made by one of the missing women and there is an indication that they may have already  crossed the border into Syria, but this is uncorroborated. We are extremely concerned for the safety of this family."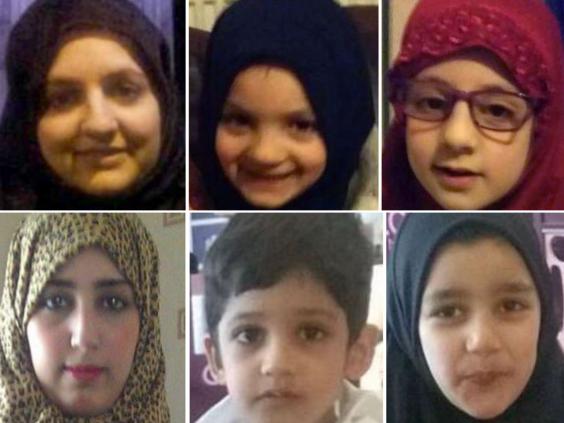 Police have declined to comment on reports that the family were being monitored after Ahmed Dawood, who is now 21, travelled to Syria.
A lawyer representing the fathers of two of the sisters - Akhtar Iqbal and Mohammed Shoaib - said they were aware that a police investigation had been launched following Mr Dawood's disappearance in 2013 but insisted there had been "no inkling" that his sisters were plotting to join him.
During an emotional press conference on 16 June, the two men repeatedly broke down as they pleaded desperately for their wives to return so they can go back to their "normal lives".
Father-of-five Mr Iqbal, who is married to 34-year-old Sugra, said: "I am shaking. It's been too many days. Please come back home. I love you. All of you."
Campaigners said western Muslim women who are attracted the allure of ISIS and its self-declared Islamic caliphate were falling into a trap laid by its propagandists from which it is often impossible to return.
While male foreigners who join the ranks of the terror group are to some extent allowed to leave its territory, women are rarely allowed to do so and effectively kept prisoner.
Kalsoom Bashir, co-director of counter-extremism and women's rights group Inspire, said: "Women are sold an image of a territory where everything is provided - swimming pools, everything for a home environment - in a state for Muslims which they have a duty to join.
"The reality is misery and place that they cannot leave. One of the reasons they cannot leave is that if women get out and explain just what the Islamic State is like then that would be a disaster for the extremists."