After a recent spell of changing weather, the Met Office predicts that today could be the hottest day of the year in southern parts of the country.
The previous record for 2015 stands at 25.6 degrees, which was enjoyed in Kent on 15 April.
It's going to be a close one, but a Met Office spokesman said "there's a possibility" that some parts of the country could see temperatures as high as 26 degrees today.
The highest temperatures are likely to be reached in Kent, or the eastern parts of East Anglia.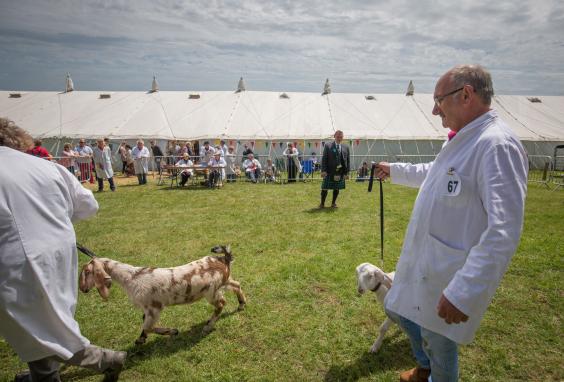 The warm weather yesterday saw sunbathers flock to parks and beaches around the country to catch some rays, and they're bound to have even better weather today.
However, even if the thermometers do hit a new high, it's unlikely to last for long. Cooler air that is currently over Ireland will come over by the end of the day, lowering temperatures overnight.
It's worse news still if you happen to live in London or the south east - rising humidity means this area of the country will see thunder and lightning.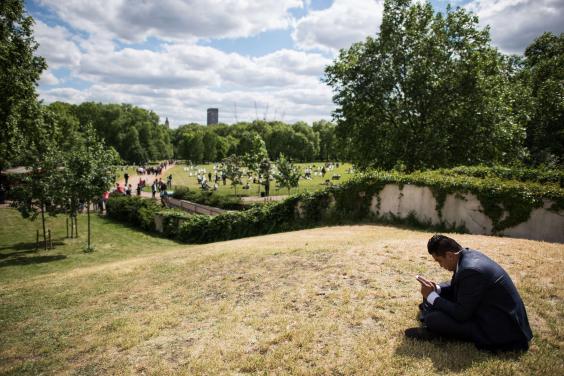 The Met Office has put out yellow weather warnings for rain in London, the south east, Yorkshire and Humber, East Midlands and the east of England.
Fortunately, it's not going to be the end of summer already. The rain and storms will have passed by the weekend, and the South will get temperatures of around 20 degrees.


The best summer accessories
The best summer accessories
1/3 Blue Jean Baby

(Clockwise from top left) Epi denim twist bag, £2,230, by Louis Vuitton, 17-19 New Bond Street, London W1 (020 7399 4050); Kimberley denim box clutch, £315, by DSquared2, 51 Conduit Street, London W1 (0207 734 3492); wedges, £48, by Topshop (topshop.com); sunglasses, £178, by Ray-Ban, Sunglass Hut (0844 264 0860); Blade pump in denim, £495, by Casadei (casadei.com)

© Wilma

2/3 Fringe Benefits

(Clockwise from top left) Fringed sandals, £39.99, by Mango (mango.com); leather-fringed T-bar heeled sandals, £58, by Next (next.co.uk); fringed necklace, £9.99, by H&M, hm.com; Sunda leather belt, £165, by By Malene Birger (bymalenebirger.com); Palazzo fringe bag, £750, by Versace, 183-184 Sloane Street, London SW1 (020 7259 5700)

© Wilma

3/3 Bobby Dazzler

(Clockwise from top left) Sunglasses, £2,100, by Dolce & Gabbana, David Clulow (0844 264 0870); resin necklace, £25, Limited Collection by Marks and Spencer (marksandspencer.com); jewelled sandals, £795, by Fendi, 141 New Bond Street, London W1 (020 7927 4172); clutch, £28, by Accessorize (uk.accessorize.com); floral cuff bracelet, £16, by Accessorize (uk.accessorize.com)

© Wilma
The Northern parts of the country will see temperatures in the mid-teens - still warm, but not the humid stormy weather of today.
Whatever the weather turns into, it seems like summer has well and truly started.
Reuse content