Hundreds of deaths in psychiatric units, prisons and police cells between 2010 and 2013 were avoidable and were caused by repeated "basic errors" by staff ignorant of mental-health risks, human rights advocates have said.
Numerous suicides in detention came after failures to monitor patients or to remove hanging risks, according to a report from the Equality and Human Rights Commission. Its seven-month inquiry into deaths in UK hospital and prison settings concluded that, despite repeated warnings, "serious mistakes have gone on for far too long". "The same errors are being made time and time again, leading to deaths and near misses," the report said.
Between 2010 and 2013, 367 adults with mental health conditions died of "non-natural causes" in detention in psychiatric wards and police cells. Another 295, many of whom had mental health problems, died in prisons. While not all the deaths were avoidable, the commission said that simple interventions could have prevented the majority of them.
In many cases, failures were down to not listening to or involving individuals and their families. Information which might have prevented deaths, such as warnings about painful anniversaries of bereavement that might trigger self-harm, was often not made known to all staff or acted upon, the inquiry found. Prisons were criticised for not monitoring the number of people with mental-health conditions behind bars, with prison officers urged to ensure inmates were not punished for behaviours "viewed as disruptive but in fact... symptomatic of illness".
There was also criticism of NHS regulation, with the inquiry concluding no national body had taken responsibility for ensuring investigations into deaths in detention took place – thus squandering opportunities to learn from mistakes.
Mark Hammond, CEO of the Equality and Human Rights Commission, said his organisation's inquiry revealed "serious cracks in our systems of care for those with mental-health conditions". "The improvements we recommend aren't necessarily complicated or costly: transparency and learning from mistakes," he said.
The report recommended all prisons and psychiatric units should set up "trigger systems" to alert staff to dates that could prompt someone to self-harm or attempt suicide.
In 2014 the number of suicides in prisons in England and Wales reached a seven-year high, according to new figures released last month. Eighty-two inmates took their own lives. The Howard League for Penal Reform has blamed staff cuts in the prison sector.
There are also serious concerns over the state of NHS services. Many local NHS areas in England have cut mental health budgets disproportionately in recent years in a bid to cope with a slowdown in Government health spending increases, and there is a shortage of beds in facilities for people with severe problems.
The report comes just days after a mental-health trust became the first in England to be put in special measures. Norfolk and Suffolk NHS Foundation Trust has been made subject to an action plan by the NHS regulator Monitor, after the Care Quality Commission found the it was not providing a "safe" service.
Deborah Coles, co-director of Inquest, which advises families bereaved after a death in custody, said: "The most frustrating aspect of this report is how many of its recommendations have been made before. Too many deaths in detention are preventable and reflect a failure to implement learning from previous deaths."
A spokesperson for HM Inspectorate of Prisons said: "The EHRC's inquiry underscores the concerns we have raised about the increase in self-inflicted deaths in custody. These deaths are unacceptable and action to prevent them should be undertaken with urgency."
Dr Paul Lelliott, the CQC's Deputy Chief Inspector of Hospitals, said the report "reiterates yet again our concerns about how people with mental health concerns are cared for and protected across health, prison and police settings".
A Government spokesman said: "The Government is working with NHS England and CQC to improve the way these deaths are investigated and we've launched a zero-suicide ambition for the health service. We are reviewing the way we care for high-risk prisoners and already work closely with police forces and the Independent Police Complaints Commission to prevent deaths in custody."
Case studies
Kevin Scarlet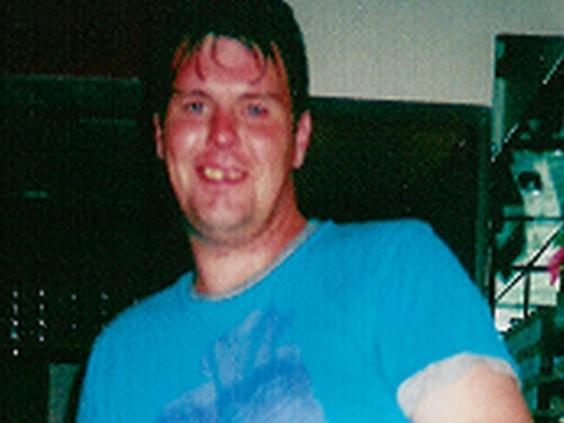 During his time on remand at Her Majesty's Prison Woodhill in Buckinghamshire, Kevin Scarlet had made a suicide attempt, an inquest into his death heard.
Despite this, the jury at his inquest found that staff had not properly assessed the risk of suicide for the 30-year-old who suffered from bipolar disorder and schizophrenia before he was found hanging in his cell in 2013.
After hearing the evidence, the Milton Keynes senior coroner Tom Obsorne said he would be writing to NHS England and the National Offender Management Service after telling the court he was concerned that there was no tool for risk assessments to be carried out.
Kirsty Brookes
A coroner ruled that Kirsty Brookes, a young mental-health patient with a history of self-harm, died "in part due to neglect" after being failed by the medical professionals who were supposed to be looking after her.
The 19-year-old, who had been diagnosed with a borderline personality disorder, had been placed in a psychiatric ward at Glenfield Hospital in Leicester where she was should have been under constant supervision.  Although she had attempted suicide several times before her death in 2010, she was able to escape several times by climbing over a security fence. She used the same method to abscond the day before she took her own life by hanging.
Colin Holt
Three policemen were responsible for errors that contributed to the death of the mental-health patient Colin Holt, an inquest jury found last week.
They found the 52-year-old schizophrenic had died from asphyxia after officers restrained him in the prone position, with his hands cuffed behind his back.
Although Mr Holt had no history of violence, the inquest heard, a brief struggle had ensued after officers entered his flat in Twydall, Kent. Even after he was handcuffed, the jury concluded, he had been held in a position which compromised his breath.  After an IPCC investigation, two officers were charged with misconduct in public office but were acquitted.  Henry Austin
Reuse content