As Tube workers gear up for another strike this week, unions have been lashing out at Boris Johnson's night Tube plans, being labelled an "ill-conceived vanity project."
The Mayor has come under fire for after an apparent new pay offer from London Underground bosses transpired to not involve any more money for striking staff. 
"They are a re-hash of previous plans and would continue along the course of smashing up long-standing agreements and destroying work/life balance in the interests of delivering the mayor's ill-conceived night Tube vanity project," a spokesperson for the Rail, Maritime and Transport union has said.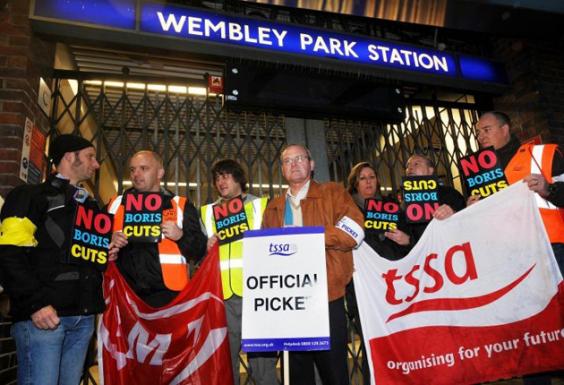 The RMT says it will now be embarking on a campaign to inform the public of the "heavy price that the millions of weekday commuters, paying thousands of pounds of year," are set to see imposed. According to the RMT, travellers will be "paying in terms of safety, reliability and quality in order to get a few thousand revellers home from central London in the early hours of Saturday and Sunday morning."
General secretary Mick Cash said: "Our members have made it clear that the latest offer from London Underground is merely a rehash of the previous package and does nothing to tackle the core issue which revolves around staff being at the beck and call of management to be hauled in during their free time to try and plug the staffing gaps which riddle the mayor's night Tube vanity project.
The Tube strike will start on Wednesday at 6:30pm, and will continue for 24 hours.
In a statement, a spokesperson for Mr Johnson told The Independent: "The fact is that the Night Tube is well supported by Londoners and by businesses across the capital.
"The Mayor believes that most reasonable people see its introduction as a progressive move for transport in our city. He urges the unions to get back round the table and avoid this totally unnecessary strike."
Reuse content