Commuters and tourist are facing travel chaos as London Underground workers have launched a 24 hour strike, in a row over new all-night Tube services.
Rush hour started early in the capital as Londoners rushed to catch the Tube before services started winding down at 5pm, ahead of the official strike at 6:00pm.
Passengers have tweeted images of the packed stations they are facing in the run up to the industrial action.
Oxford Circus
#tubestrike #oxfordcircus pic.twitter.com/GzL1rnp1Bw

— Faiza Ahmad (@fahmadhamlins) July 8, 2015
Look how happy all my fellow commuters are due to the #tubestrike pic.twitter.com/N6mqECfeA1

— DS (@davesto) July 8, 2015
Oxford Circus atm: just like hell, but on earth. #TubeStrike pic.twitter.com/P68vmeUrrH

— Sharmin Cheema (@tbepublic) July 8, 2015
Chaos #TubeStrike pic.twitter.com/eoYRRt4xtk

— Katie Cornish (@katiecornish_) July 8, 2015
Thank goodness I can walk home from work #oxfordcircus #TubeStrike #nowayhosay pic.twitter.com/pgHh2BL7Ii

— Alexandra Stamp (@AlexBStamp) July 8, 2015
This is going to be fun, it hasn't even started! #Uber #TubeStrike pic.twitter.com/8TOxDq6HBB

— andrew gibson (@gibbo_listening) July 8, 2015
Paddington
Two hours to go before #strike and already the tubes are packed heading to Paddington @bbclondon949 @chrisr... https://t.co/yJsZjDcs19

— Anna O'Neill (@Annareporting) July 8, 2015
Westminster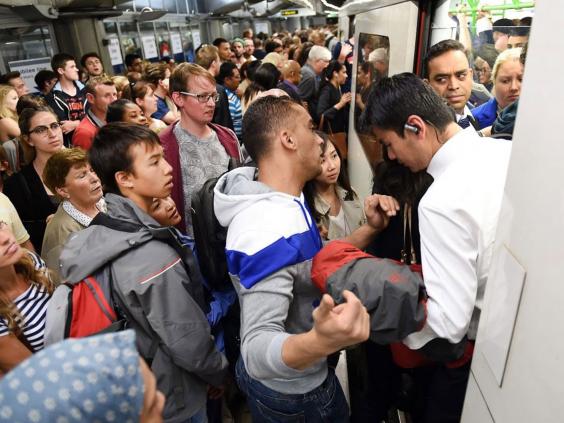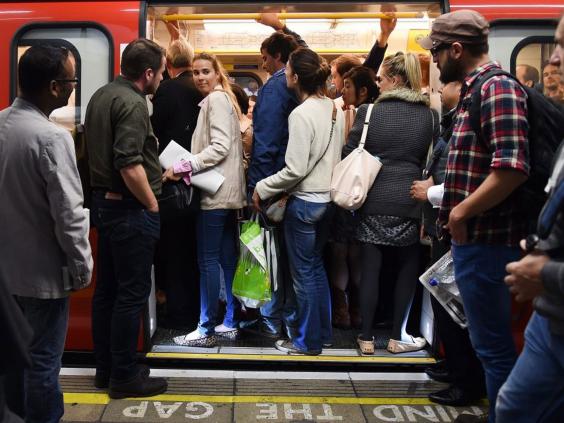 Canary Wharf
#TubeStrike in London pic.twitter.com/BNrUBPUGoZ

— Jyoti Shelar (@jyotishelar) July 8, 2015
Victoria
Oh the #tubestrike joys at Victoria pic.twitter.com/4kUDETBReO

— James Connington (@JamesConnington) July 8, 2015
Transport for London has urged commuters to start their journeys early on Thursday as alternative modes of transports will be extremely busy. The organisation has also warned that the delays are likely to pass into Friday morning.
Workers from the Rail, Maritime and Transport union (RMT), Aslef, the Transport Salaried Staffs Association (TSSA) and Unite are taking part in the industrial action in a dispute over pay being offered for the new all-night Tubes, which will be launched in September.
Managers have tabled a "final" offer, including an average 2 per cent rise this year, at least RPI inflation for each of the next two years and £2,000 for drivers on the new service, but this has been rejected by the unions.
Reuse content