If you're currently reading this while squashed into the corner of an overcrowded bus, or scouring the streets looking for a Boris Bike, it's understandable if you might feel a little stressed out.
But London's been through plenty of tube strikes before, and somehow it's remained standing.
One of these strikes was in 1962, when due to laxer strike laws, tube workers took an 'unofficial' strike that closed down the network.
The news cameras were on the street that day capturing the scenes, providing strike-stricken commuters in 2015 with evidence that things haven't really changed that much.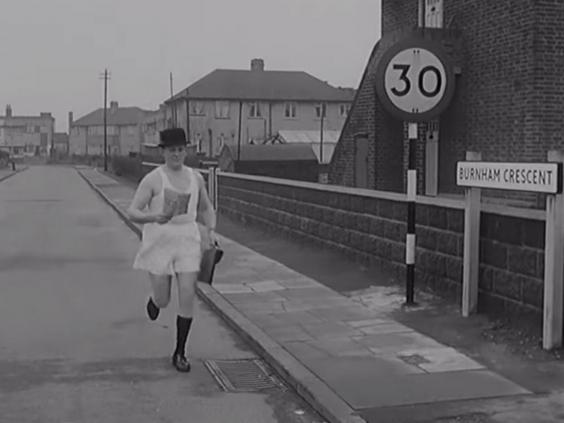 As the plummy-voiced announcer tells us, many tried to get the bus instead, which were "packed" and "hopelessly inadequate".
Many people decided to take alternative means of transport to work - some of the stranger ones were caught on film.
One man, determinded not to let the strike get in his way, decides to jog to work, wearing a vest and very short shorts, but still with his bowler hat and briefcase.
The briefcase seems far too small to carry any clothes, so the facts of whether or not this man simply sat in the office all day in his pants have, unfortunately, been lost to history.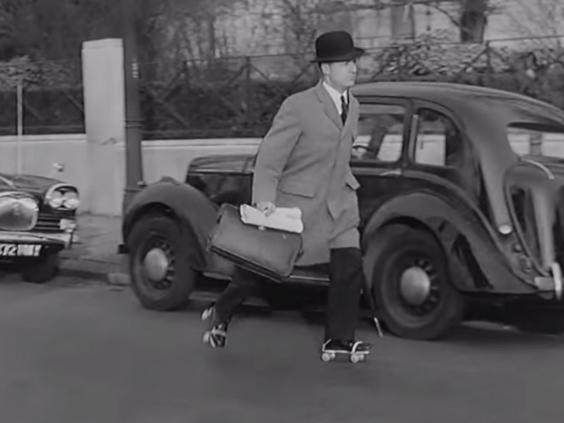 Another gent, slightly better dressed than the first, decides to skate, using simple rollerskates strapped on to his office shoes.
He looks fairly wobbly and frankly dangerous to other pedestrians, but that won't seem to odd to Londonders used to dodging kamikaze scooter-riders on the pavement.
Tube strikes: Ways to kill time on your commute
Tube strikes: Ways to kill time on your commute
1/10 Sam Wallace, Football Correspondent

"I still play pub cricket when I'm on A-roads. Any pub with a name that includes something with legs (eg, fox and hounds, coach and horses) you get a run per leg. Pass a pub with a name that does not reference anything with a leg and you lose a wicket. As kids we used play against each other, with the pubs divided up according to which side of the car you were on and which side of the road the pubs were."

Mike Poloway

2/10 Ibrahim Salha, SEO Editor

"Equally addictive as it is fist-bitingly difficult, Flappy Bird is so playable you'll easily forget that you were meant to be at work the best part of three hours ago. Bonus: you'll feel positively tranquil about the tube delays after falling to your death for the fiftieth time in a row."

3/10 Felicity Morse, social media editor

"I try and turn all the tube stations into foods: eg 'Nutting Mill Gate, Pie Street Ken, Parsons Nose'. It whets my appetite for supper/breakfast."

4/10 Kashmira Gander: Online news reporter

Dreaming of warmer climes while you're surrounded by stressed, sweating commuters becomes a little easier with HitList. This app allows users to create a global bucket-list of potential holidays, made realistic by it only allowing you to choose from places that friends live, have visited or want to go. It then sends you alerts when airplane prices drop to an affordable level.

5/10 Stuart Henderson, Online News Editor

"I spend my time playing assorted games – Scrabble being the current favourite – intertwined with a low-level guilt that I should actually be spending my time more productively. Like reading or something."

Courtesy of EA

6/10 James Vincent: Science and Technology correspondent

"My favourite is Radiolab. Two American guys (Jad Abumrad and Robert Krulwich) tell a story about something. Anything. Usually with a sciencey edge, but always revealing about some unexplored aspect of life. Abumrad even got one of those MacArthur genius grants for his work…"

7/10 Joe Krishnan: Apprentice

I have a three-hour round trip each day so have to do something to keep me occupied. Here's what I do. - Sleep: Unsurprisingly, five minutes in sleep time can be an hour in real time, so the journey goes quite fast when I've nodded off. - Music: Make a playlist with around 10-15 songs that you like. It's over before you even know it, 45 mins gone just like that. Best option if you're standing. - Watch a film: Rather much like music, you become so absorbed in the film that you forget how much time is passing. - Reading a book/magazine: As long as you don't suffer from travel sickness, reading is best time passer. - Make conversation with a stranger? A bit of small-talk never hurts anyone, does it?

Rex

8/10 Katie Guest: Literary Editor of the Independent on Sunday

"Read a book! Penguin Shorts are good for commuting (digital short fiction, £1.99 each)"

9/10 Chloe Hamilton: Editorial Assistant

Read the Independent!

10/10 Joseph Charlton: Assistant Editor at Independent Voices

"I test myself on the order of stations on different lines. I can do the whole of Victoria and Circle (easy), Northern (High Barnet branch only). It's quite a boring game, admittedly."
Everyone is dressed much smarter and the pavements aren't quite as busy as they are today, but generally things are fairly similar - gridlocked roads, huge bus queues, and idiots beeping their car horns in heavy traffic.
It'll be over soon, don't worry.
Reuse content