Passengers hoping to fly to the US this summer will be turned away at airport security checkpoints if they have forgotten to put their mobile phone on to charge the night before.
According to new guidelines issued by the Department for Transport (DfT), any electronic device that has a flat battery will not be allowed on America-bound flights.
Officials advised that people "make sure electronic devices are charged before travel" and warned: "If your device doesn't switch on, you won't be allowed to bring it onto the aircraft."
The new restriction is in line with an announcement from US authorities that security staff may ask travellers to turn on devices to prove they still have battery power.
And it comes as part of a wider crackdown on airport security, led by the US, after American spies received intelligence of a "credible threat" from terror groups based in Syria and Yemen.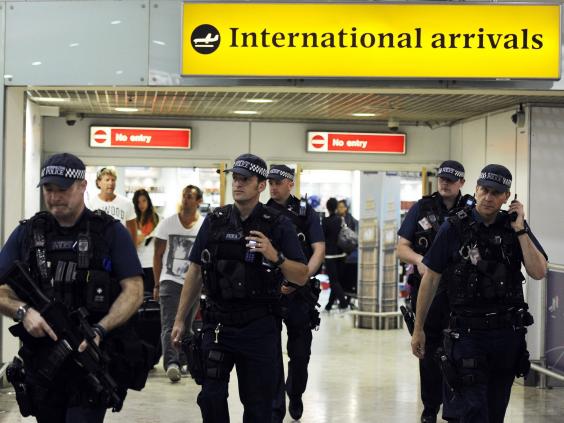 The developing danger was believed to have been discussed at the White House over the course of the past two weeks, and involves fears that two militant groups are collaborating on a "new generation" of non-metallic bombs that could evade existing security measures.
Last week the DfT said it was hoped a set of undisclosed extra measures at British airports would not cause "significant disruption" to passengers, while the official UK terror threat status remained unchanged.
Video: Cameron: 'the safety of the travelling public must come first'
The changes are expected to be in place throughout the summer after they were described by Deputy Prime Minister Nick Clegg as "not just a blip for a week".
Sir Malcolm Rifkind, the chairman of the Intelligence and Security Committee, has said the increased airport security measures are "unavoidable".
Writing in yesterday's Sunday Telegraph, he said jihadi extremists were deploying "devilish technical skill" to create ever more sophisticated devices to evade existing security measures.
And he warned of the dangers of "complacency" among the public in the face of the failure of the terrorists to mount any successful mass casualty attack in the UK since the 7/7 bombings in London in 2005.
Reuse content