Can't stand the heat? Bad luck, it's set to stay. You can prepare for the summer glare with our handy guide to what we learnt about the weather last week.
London Tube trains
Independent writer Simon Usborne braved the red-faced hordes to travel the length of London's Central line last Wednesday. He recorded a top temperature of 39.8C, close to normal body temperature – at which humans start to sweat continuously. Pity the thousands of tourists who chose this line over the swish air-conditioned trains on the Circle line.
This week, they and the capital's commuters may not even have the chance to perspire as they speed across town, because of a threatened 24-hour strike from Wednesday night. Almost all lines will be affected as all four unions are taking part. Expect Uber to price itself at "top surge" and remember that most London taxis are old and have no air-con. Hop on a river taxi while you still can.
Heatwave hits UK
Heatwave hits UK
1/9 UK heatwave

More revellers taking in the sun on Brighton beach

Reuters

2/9 UK heatwave

People cool off in a fountain outside the Southbank Centre

Getty

3/9 UK heatwave

A couple sunbathe on the promenade on a hot Summer day in Blackpool

Reuters

4/9 UK heatwave

It all got a bit too much for a few of those attending Wimbledon

PA

5/9 UK heatwave

Sunbathers enjoy the hot weather on the beach in Brighton

PA

6/9 UK heatwave

Londoner's take an early morning dip in the Serpentine

Getty

7/9 UK heatwave

A man relaxes in St. James Park in London

Reuters

8/9 UK heatwave

The crowds at Wimbledon seek shelter from the heat under umbrellas

Getty

9/9 UK heatwave

The fan is a more necessary accessory at this year's Wimbledon than most

Getty
Grass
Thunderstorms barely touched our dried-out brown spaces last week, and Wimbledon officials were lucky not to have any five-hour battles wrecking the courts.
Is there going to be a hosepipe ban? As the heat continues, expect night-time sprinkler action across the country. Google "grey water" for advice on how to use your bathtime leftovers on the garden.
Skin
Sunburn art – photographs of arms, backs and chests patterned by partly covering them in the sun – took the prize for the stupidest social media fashion last week.
This week, let's get Australian about skin cancer protection: "slip, slap, slop" – slip on a T-shirt, slap on a hat, and slop on the sun cream. Boots has almost all of its sun protection products on special offer, so stock up.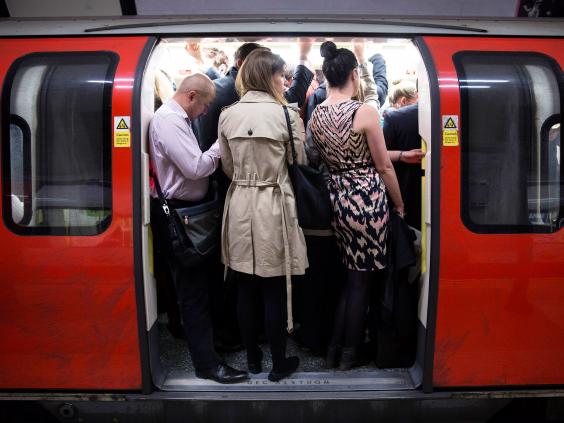 Clothing
The right to bare arms became a hot topic last week in the House of Commons. The day after the warmest day of the year so far – we weren't allowed to say anything for fear of being anti-Scottish, but we noticed that two SNP MPs were wearing three-piece suits – male members of the press were told they could remove their jackets, but must continue to wear a tie. Female journalists, including our political editor, Jane Merrick, wore jackets in solidarity (and because it is actually quite cold in the air-conditioned Chamber).
This week, learn from your mistakes. That time you turned up to the office in flip-flops and shorts and caught man-flu because the "air handling" was so effective? Don't do it again.
Animals
Last week a shark was spotted off the coast of Kent, exactly 40 years after Jaws was released, and a blue tit stole the show at Wimbledon.
A more likely sighting this week is dogs in hot cars. According to animal charities, a car can reach 47C in less than an hour if it's 22C outside. Thames Valley Police has issued advice, which you can read here: ind.pn/1KwTFoY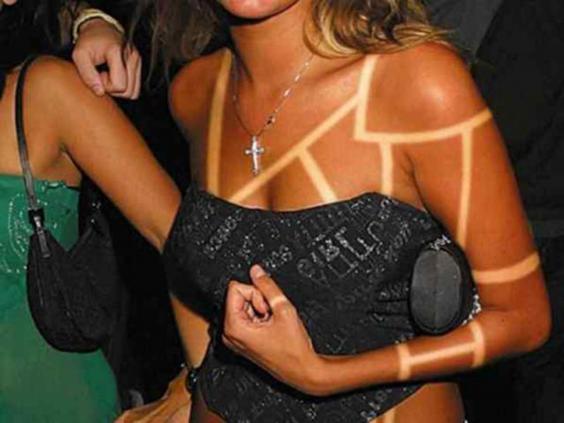 Food
Mercifully, it might now be too hot for pulled pork, which has leapt from trendy restaurant menus to Subway and Sainsbury's. Last week a row broke out over guacamole – the avocado-based dip – when a New York Times recipe added peas to the dish. Even Barack Obama weighed in, tweeting "… not buying peas in guac. Onions, garlic, hot peppers. classic."
This week, drink ouzo in solidarity with the Greeks.
Beards
Hipster warning. Reports have reached headquarters of young men growing the essential facial accessory, only to find it uncomfortable in the heat, like wrapping your head in a coir blanket. But then, when they shave it off, they discover they are part of the "sunburn art" movement, achieving a lily-white lower face/mahogany-around-the-eyes reverse-Fred Flintstone effect.
As the summer hols growing season approaches: think before you sprout.
Reuse content