US intelligence agencies suspect that a string of at least 14 recent deaths in the UK may be the work of Russian assassins, possibly at the orders of the Kremlin, despite the fact that they were dismissed as non-suspicious by British police, according to a report.
BuzzFeed News said that a two-year investigation into the 2014 death of multimillionaire Scot Young and his business associated had revealed "explosive evidence pointing to Russia that the police overlooked". 
Documents, phone records, interviews and secret recordings showed Young, who was impaled on the spikes of a wrought iron fence in London after falling from a height, was one of a circle of men linked to exiled oligarch and fierce Vladimir Putin critic Boris Berezovsky. All died in mysterious circumstances on UK soil after making powerful enemies in Russia.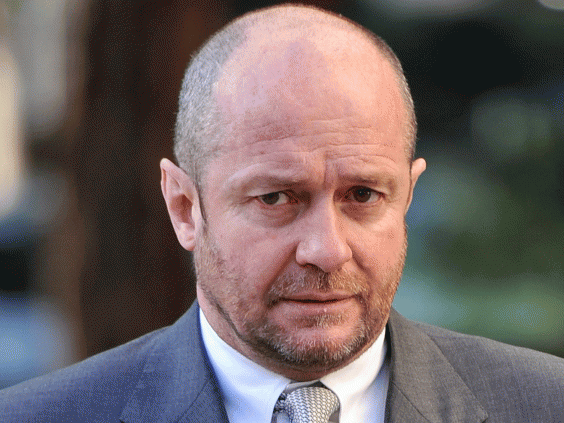 Former and current officials in US spy agencies were quoted by BuzzFeed News as saying the men may have been assassinated in the UK by Russia's security services or mafia groups. In some cases they said there was a moderate to high likelihood of the deaths being state-ordered. 
Although US intelligence was shared with the UK in connection to all 14 deaths, it was reported, British police ruled out foul play in every case. 
"Based on what we know and intelligence gathered in the field and analysed, you can say safely that the strongest conclusion is that circumstances suggest Russian involvement in the deaths of those men and then demand more investigation from UK," an unnamed US official told BuzzFeed. 
The Russian government passed laws in 2006 giving its agents licence to kill enemies of the state abroad.
In the same year, two assassins from Russia's spy agency, the FSB, flew to London to poison one-time KGB agent and defector Alexander Litvinenko with radioactive polonium. 
Litvinenko died in intensive care on 23 November 2006 after drinking a cup of poisoned tea during a meeting with Andrei Lugovoi and Dmitri Kovtun at the Millennium hotel in London's Mayfair.
A British public inquiry found last year that Vladamir Putin had likely approved the assassination, branding the act "nuclear terrorism".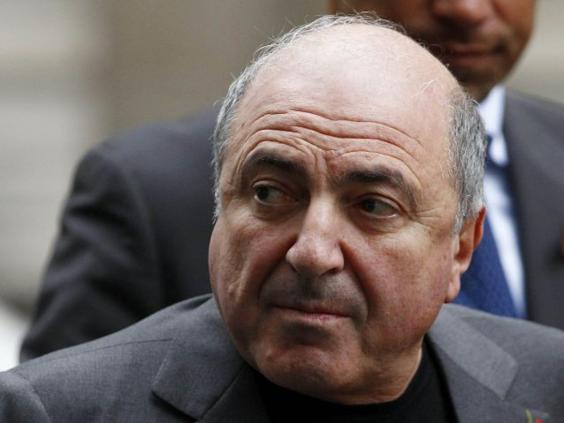 But, BuzzFeed reports, high-ranking intelligence sources told the news website other assassinations "have gone unpunished". 
Seventeen current and former British and American intelligence officials told the news outlet Russian assassins "have been able to kill in Britain with impunity" over the last decade.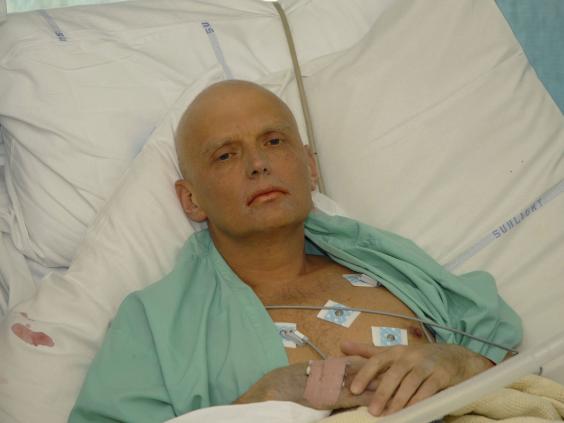 They cited "fear of retaliation, police incompetence, and a desire to preserve the billions of pounds of Russian money that pour into British banks and properties each year" as driving reasons behind the UK's dismissal of suspicious Russian deaths, such as Young's.
Berezovsky was found hanged in his bathroom with the door locked from the inside in 2013. Police ruled the death a suicide. 
His business partner, Georgian oligarch Badri Patarkatsishvili and an acquaintance of theirs, Yuri Golubev, who founded oil giant Yukos, also died around this time - and Western intelligence agents also reportedly belief they were killed by Russian agents. 
The biggest names involved in the Trump-Russia investigation
The biggest names involved in the Trump-Russia investigation
1/11 Paul Manafort

Mr Manafort is a Republican strategist and former Trump campaign manager. He resigned from that post over questions about his extensive lobbying overseas, including in Ukraine where he represented pro-Russian interests.

Getty

2/11 Mike Flynn

Mr Flynn was named as Trump's national security adviser but was forced to resign from his post for inappropriate communication with Russian Ambassador to the US Sergey Kislyak. He had misrepresented a conversation he had with Mr Kislyak to Vice President Mike Pence, telling him wrongly that he had not discussed sanctions with the Russian.

Getty Images

3/11 Sergey Kislyak

Mr Kislyak, the Russian ambassador to the US, is at the centre of the web said to connect President Donald Trump's campaign with Russia.

Reuters

4/11 Roger Stone

Mr Stone is a former Trump adviser who worked on the political campaigns of Richard Nixon, George HW Bush, and Ronald Reagan. Mr Stone claimed repeatedly in the final months of the campaign that he had backchannel communications with WikiLeaks founder Julian Assange and that he knew the group was going to dump damaging documents to the campaign of Democratic candidate Hillary Clinton - which did happen. Mr Stone also had contacts with the hacker Guccier 2.0 on Twitter, who claimed to have hacked the DNC and is linked to Russian intelligence services.

Getty Images

5/11 Jeff Sessions

The US attorney general was forced to recuse himself from the Trump-Russia investigation after it was learned that he had lied about meeting with Russian Ambassador to the US Sergey Kislyak.

Getty Images

6/11 Carter Page

Mr Page is a former advisor to the Trump campaign and has a background working as an investment banker at Merrill Lynch. Mr Page met with Russian Ambassador to the US Sergey Kislyak during the 2016 Republican National Convention in Cleveland. Mr Page had invested in oil companies connected to Russia and had admitted that US Russia sanctions had hurt his bottom line.

Reuters

7/11 Jeffrey "JD" Gorden

Mr Gordon met with Russian Ambassador to the US Sergey Kislyak during the 2016 Republian National Convention to discuss how the US and Russia could work together to combat Islamist extremism should then-Republican presidential candidate Donald Trump win the election. The meeting came days before a massive leak of DNC emails that has been connected to Russia.

Creative Commons

8/11 Jared Kushner

Mr Kushner is President Donald Trump's son-in-law and a key adviser to the White House. He met with a Russian banker appointed by Russian President Vladimir Putin in December. Mr Kushner has said he did so in his role as an adviser to Mr Trump while the bank says he did so as a private developer. Mr Kushner has also volunteered to testify in the Senate about his role helping to arrange meetings between Trump advisers and Russian Ambassador to the US Sergey Kislyak.

Getty Images

9/11 James Comey

Mr Comey was fired from his post as head of the FBI by President Donald Trump. The timing of Mr Comey's firing raised questions around whether or not the FBI's investigation into the Trump campaign may have played a role in the decision.

Getty Images

10/11 Preet Bharara

Mr Bahara refused, alongside 46 other US district attorney's across the country, to resign once President Donald Trump took office after previous assurances from Mr Trump that he would keep his job. Mr Bahara had been heading up several investigations including one into one of President Donald Trump's favorite cable television channels Fox News. Several investigations would lead back to that district, too, including those into Mr Trump's campaign ties to Russia, and Mr Trump's assertion that Trump Tower was wiretapped on orders from his predecessor.

Getty Images

11/11 Sally Yates

Ms Yates, a former Deputy Attorney General, was running the Justice Department while President Donald Trump's pick for attorney general awaited confirmation. Ms Yates was later fired by Mr Trump from her temporary post over her refusal to implement Mr Trump's first travel ban. She had also warned the White House about potential ties former National Security Adviser Michael Flynn to Russia after discovering those ties during the FBI's investigation into the Trump campaign's connections to Russia.

Getty Images
BuzzFeed reports that Young was part of a close network of associates who helped Berezovsky funnel his money through offshore trusts and facilitate his deals in London and in Moscow. 
Young reportedly expressed fears for his safety to family members and those in his circle before his death, deemed a suicide. 
Former Scotland Yard counter-terror commander Richard Walton admitted to the news outlet that there had been a series of suspicious deaths connected to Russia over the last 10 years.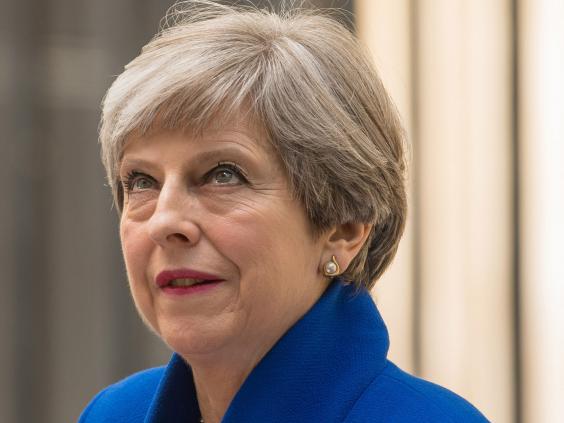 However, he said the anti-terrorism branch of the police force was "never complacent" and said that investigating such cases is "very, very dangerous territory" and "completely out of the scope of local police".
Scotland Yard did not immediately respond to a request for comment.
Prime Minister Theresa May has faced growing calls to address claims that the Government has concealed information on Russian assassinations in Britain. 
Earlier this week, the Government was accused of turning a blind eye to evidence that Russian whistleblower and financier Alexander Perepilichnyy was assassinated in the UK on Vladimir Putin's direct order. 
Perepilichnyy uncovered a $230m (£150m) Russian money-laundering operation before collapsing near his home in Weybridge, Surrey, as first reported by The Indepedent back in November 2012. 
Surrey Police told an inquest in to the cause of his death there was no evidence of "third party involvement or fou play," but a US intelligence official told BuzzFeed: "We strongly believe that Perepilichnyy was assassinated on direct orders from Putin or people close to him."
Former head of Britain's National Counter Terrorism Security Office Chris Phillips also said he believed the financier had been assassinated. 
"There's no way it wasn't a hit. It's ridiculous," he said. 
A Home Office spokesperson said: "We do not comment on the detail of national security matters." 
The spokesperson would only say: "The UK Government takes seriously its obligation to protect people in the UK from hostile state activity – including assassinations.
"We continue to use all the tools at our disposal to counter such threats."
Reuse content