Dramatic footage has emerged showing the terrifying experience of being stranded in the North Sea during last month's powerful Storm Gertrude, which brought parts of the United Kingdom to a standstill.
The video filmed from the bridge of the ship shows powerful waves crashing against the windows, causing the vessel to rock from side to side.
The ship can be heard creaking under the added weight of water on board.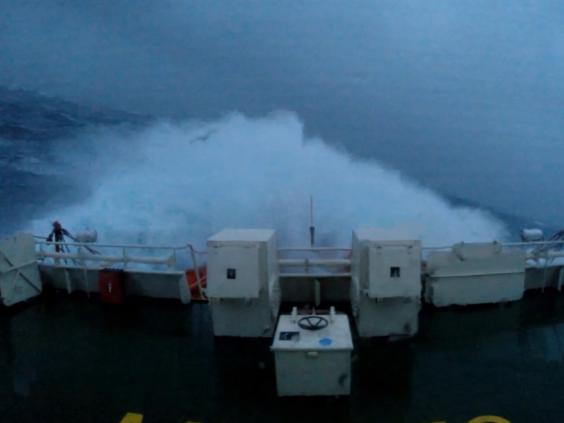 Storm Gertrude battered the UK last month with winds of more than 100 mph which left thousands of homes without power, damaged buildings and disrupted transport.
Scotland bore the brunt of the storm, with the Met Office forced to issue a rare red warning for Orkney and Shetland, meaning that winds were so strong as to pose a "danger to life".