There is a new world 200m sprint record.
But not the one you're thinking of – the world's over-95s 200m record.
Video shot by the Silver Grey Sports Club shows Dr. Charles Eugster shaving over two seconds off the existing record at the British Masters Athletics Championships over the weekend.
The retired dentist zipped around the track at the Lee Valley Athletics Centre in 55.48 seconds, nearly three times slower than Olympic and World 200m sprint champion Usain Bolt.
The Londoner, who lives in Zurich, said afterwards "it proved you can set challenges and goals at any age and achieve them".
Eugster then returned to his central London hotel for an afternoon nap.
The nonagenarian also holds the British indoor record for 60m, as well as the British Masters outdoor records for 100m and 200m.
These records are made even more impressive when you consider that Eugster only began exercising when he was 85.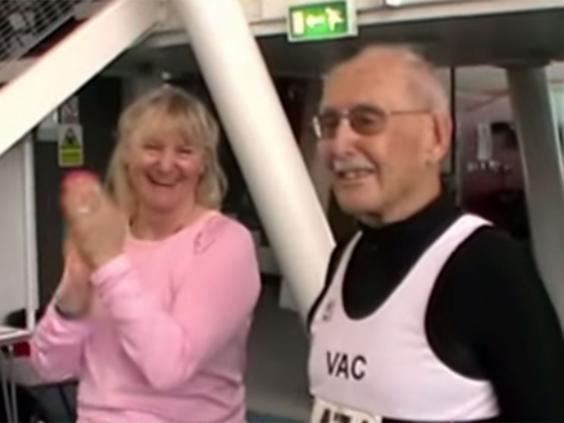 Speaking after the latest win, Eugster's proud coach Sylvia Gattiker said: "I am so proud of him.
"He only started running competitively last year and he has broke all these records.
"It was a fantastic achievement."
Video courtesy of Silver Grey Sports Club.
Reuse content