When 54-year-old George Betianu first arrived in London from Bucharest in 1991 he had just $50 (£30) in his pocket. Now the former Olympic boxer has a business empire with a turnover of £9 million employing 700 people, most of whom are Britons.
"I love it here, it's like paradise," the Romanian says. "I pay my taxes and never applied for any benefits. It's a good life if you work hard."
His is the sort of success story that Romanians feel has not been told in the hysteria about this year's lifting of EU restrictions for workers from Romania and Bulgaria. Journalists from the country's oldest newspaper, Adevarul, were so incensed by the gap between reporting and reality that last week they were in Britain to produce a documentary. Called The Truth About Romanians in the UK, it will be broadcast next month.
The Independent followed them as they pieced together a reality for Romanians in Britain that has been left untold in much of the UK media.
Mr Betianu's company, Riverside Group London, began as a minicab firm. Now he runs ambulances, a property empire, a tourism agency and a factory making Transylvanian delicacies from British meat. At the wheel of his pristine black Audi, he proudly shows off London, the city where he made his fortune. He pauses to point out the landmarks, learnt by heart: "Charlie Chaplin used to drink here… The Sultan of Brunei stays there... That one's Mick Jagger's house…  The UK's first heart transplant happened there."
Marie Parsons, his operations manager, says she believes Romanians make better bosses, after working with Mr Betianu. "I wouldn't like to work for an English person now," she says. "If we have an emergency or a family issue, it's no problem. We all work together as a family. I started six years ago doing admin and I've worked my way up."
Articles in the right-wing press have painted a very different picture, often giving the impression that the majority are coming to Britain to steal or take benefits.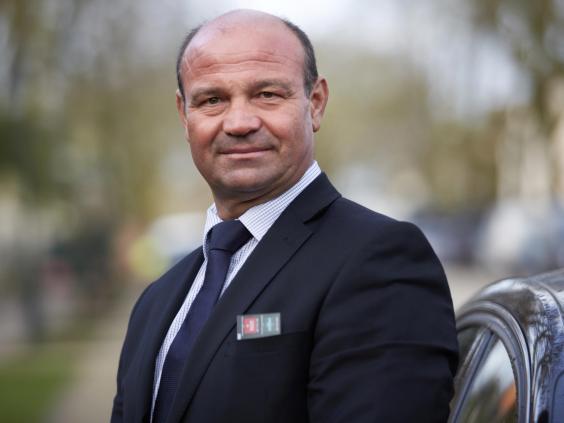 Elena Dumitru, a member of the Adevarul team, says Britain's hysteria about Romanian migrants is a source of consternation. "It's a pretty hot debate back home; people talk a lot about Romanian immigrants living in the UK. We aren't talking about people leaving, we were talking about the Brits having a problem," she says.
"There's a public perception that we're being attacked. People feel there are quite a few cheap shots. In the tabloid press there are only negative articles about Romanians but we know people who have good jobs in finance and IT."
Felicia Buruiana, 37, a doctor working in Oxford, has lived in the UK since 2005. Speaking at the Romanian embassy in Kensington, she describes the change when patients discover where she is from. "I feel very comfortable in society here", she says. "The xenophobic reactions from patients came as they got to know what the mass media were writing about.
"Every country has a part of the population and people they're proud of and a small segment of people you're not proud of. It's very unfair to judge the whole population on that small segment. We don't judge the UK according to the hooligans or the ones going to Spain and getting drunk."
Of course, a picture of universal success among Romanian migrants would be misleading. An afternoon meeting in north-west London with Sergeant Bryan Wappat also tells a very different story to the success of millionaires like Mr Betianu. Sgt Wappat runs a Metropolitan Police operation targeting migrants working illegally in the area.
His team of six Met and two Romanian officers patrol Cricklewood Broadway, where migrant workers try to find unofficial work. "We give them contact numbers for job centres and help them get National Insurance numbers. We want to help prevent them getting taken advantage of, which is what's happening now," Sgt Wappat explains.
"A lot of Romanians feel that we're stopping them from getting work, but that's not the case. The building sites they're working on are not paying them properly and don't have good health and safety."
The area is a hot spot for theft, shoplifting and burglary, an issue which Sergeant Wappat believes is born out of desperation. "I believe that in desperation, when people are homeless and have no food and in danger of death, people will commit crime." The conditions many are living in are extremely poor. Sgt Wappat says: "Quite recently we worked on a small shanty town with seven Romanian nationals where living conditions were quite shocking. We managed to help them get repatriated."
Some of the interviewees are less friendly. Alp Mehmet, vice-president of the immigration pressure group Migration Watch UK, is civil, but the reporters grill him on the numbers. "You say you've seen 100,000 Romanians come here in the last seven years," they ask. "Isn't it safe to say that those who wanted to come have been here quite a while now?"
The retired diplomat, who worked in Romania in the 1980s, is trying to sound reasonable. "I know the Romanian people well, I love the Romanian people," he wheedles. But this is the same organisation that warned a year ago that 50,000 Romanians and Bulgarians would arrive when EU rules changed – which looks set to be a massive overestimate.
After the interview he asks them: "How long are you in the UK for?" The journalists quip quickly in response: "Don't worry, we're not staying."