The British Army is warning of the "genuine risk to life" posed by an unexploded Second World War bomb being removed from London.
Builders unearthed the 100lb Nazi munition near Wembley Stadium on Thursday, prompting the evacuation of hundreds of homes and businesses.
The two-foot-long bomb caused the cancellation of rehearsals for Britain's Got Talent as Fountain Studios were closed and families were forced to spend the night away from home.
A spokesperson for the Army urged people to take the 400m cordon put in place seriously.
"This bomb is a live munition in a potentially dangerous condition so it's important that people listen to the police and evacuate their homes if asked," he added.
"We will do all we can to minimise the disruption but ask the public to bear with us - any bomb, even under a controlled explosion could cause significant damage to property and there is a genuine risk to life".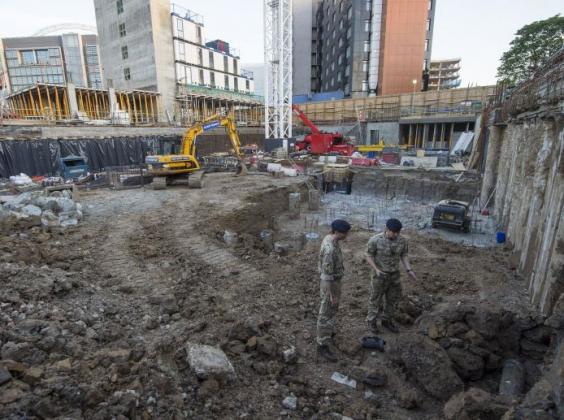 Royal Logistic Corps disposal teams from Northolt and Ashchurch excavated the Luftwaffe Sprengbombe-Cylindrisch general purpose bomb and Royal Engineers have built a blast wall around it in case of an accidental explosion.
The team, who have dealt with Improvised Explosive Devices (IEDs) in Iraq and Afghanistan, are preparing to defuse and move the bomb so it can be safely exploded by the Army.
That was the procedure for another Second World War bomb dug up in Bermondsey, south-east London, in March.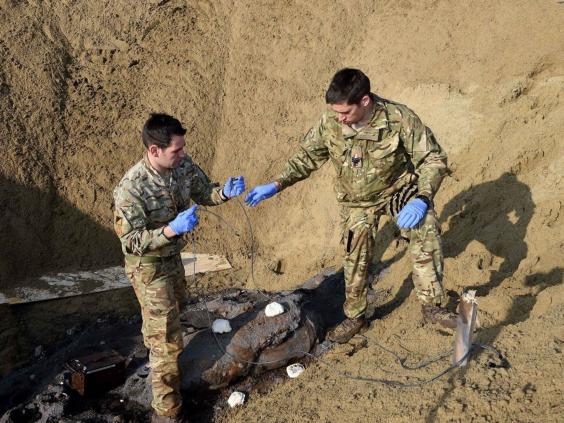 The 5ft long SA-type explosive had remained undetected beneath a pensioners' centre for 70 years until being disturbed by construction workers.
It was excavated and taken out of London by an escorted military vehicle and police to Kent, where a controlled explosion was carried out near the River Thames at Cliffe.
Additional reporting by PA
Reuse content