An Englishman's home is his castle as the saying goes. With his Union flag fluttering at full mast in his garden, Charlie Wright epitomises the 17th century concept that became enshrined in law as he surveys the barren landscape in front of his house that was a once thriving community.
More than 600 houses used to make up the River Streets Estate near the Birkenhead docks, home to the thousands of workers and families that made up the manufacturing and shipbuilding industries. Charlie's is the only one remaining.
Attempts have been made to move him out of the home he was not only born and raised in, one of 10 children, but also owns thanks to Margaret Thatcher's right to buy policy. Every attempting marauder has been sent packing. Charlie is staying put.
"This is my home," says the 62-year-old former boilermaker and shop steward. "I've lived here all my life. My mum brought us all up here. Why would I move?"
Liverpool's two cathedrals can be seen from his bedroom and, now retired following a heart-attack 18 months ago, Charlie enjoys sitting on his doorstep and seeing ships being repaired at the rejuvenated docks. Similar rejuvenation plans were made more than a decade ago for River Streets but never materialised.
"We were promised new houses when they pulled all the others down. They were four-, five- and six-bedroom houses but the council said there were no big families in need of them anymore so they demolished them and said two-, three-bed and bungalows would replace them, which sounded good. It never came off."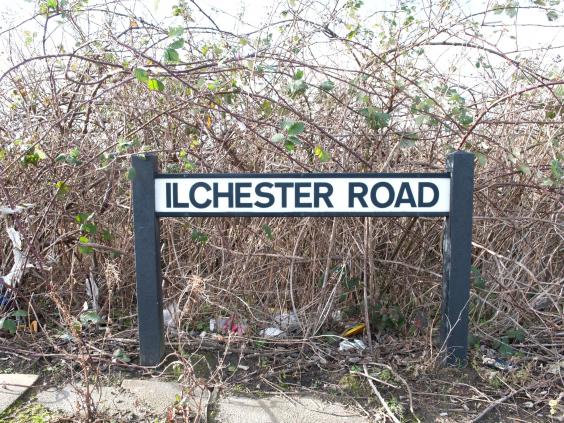 The residents were told several years ago that they did not have to move if they chose not to. A vote taken at the local residents' meeting was unanimous: everyone would stay. "I had my house pebble-dashed, things were done, I had a new kitchen put in. Two girls came round said 'if you were to move, where would you like to move to?' I said 'I'm not moving'."
One-by-one, however, Charlie's neighbours did move. Financial incentives and the promises of a bigger or 'better' house were made which saw young families leave the estate first, followed by residents who had called the area home for far longer.
Three of Charlie's uncles and aunts also lived on the estate following the war. The community was built on close knit family ties and when children married and had families of their own they usually stayed on the same estate. It is a situation Charlie laments as society changed and the community vanished.
He remains fiercely proud of his mother who worked hard in a series of jobs to raise her large family. Another woman gets almost equal praise. Charlie gives two thumbs up when describing Mrs Thatcher's right to buy policy in the 1980s that allowed him to eventually own the former council property.
"When I had a chance to buy the house, thanks to Maggie Thatcher – and good on her – people bought houses and I managed to buy this."
Millions were spent under the previous Labour Government on the first phase of regeneration for River Streets. Charlie, who was chairman of his residents' committee for 30 years, points to either side of his house where two boarded up homes betray signs of that early promise. New gates and fences were put up along with windows, doors, and brick walls around front gardens.
However, blueprints for a huge new police command centre opposite remained just that and the regeneration money evaporated. Plans changed. Bushes and scrubs have sprouted where the homes opposite Charlie's house once stood and mattresses, sofas and detritus litter the area instead.
He remains hopeful that things will improve for Birkenhead. A £4.5bn regeneration project called Wirral Waters is in the pipeline: one half of 'Peel Waters', a project its creators, the private infrastructure and investment firm Peel Group, call "the largest and most visionary regeneration project in the UK".
A "trade centre" with factories and offices is promised if the foreign investment, especially from China and India, can be secured and 20,000 jobs created. The snag is that it may take 30 years for the vision to become reality and Charlie acknowledges he might not be around to see it
"When it does start it will create jobs for Birkenhead. That was this town needs. You cannot beat work. Once Peel takes off, things will improve but it's a waiting game. That's the only lifeline we've got."
There are no regeneration plans for the derelict land that surrounds Charlie's home. As a result he is not worried about Wirral Borough Council landing a Compulsory Purchase Order on his doorstep, the usual method local authorities resort to when they want to force people to leave.
"If they had a good scheme to go ahead [then they might do that], but they haven't got schemes for this side. They couldn't get funding for the police command centre, so it's just like a tip now. That's what our regeneration project looks like, you wouldn't believe it."
Charlie is under no pressure to move. "The council don't hound me at all. It was five years ago since I last spoke to them and they know full well I'm not moving. The only offer the council has ever made is that if I go and find an empty council house that I like they will do a straight swap, but I've spent thousands of pounds on this house. This is my castle and I've no intention of leaving."